Oliver Masucci Found His Portrayal Of Hitler 'Disturbing'
Actor Oliver Masucci has delivered his best performance on 'Dark' as Ulrich Nielsen. But, did you know that the talented actor from Germany has portrayed a version of Hitler? Here we bring you a detailed career graph of Dark actor Oliver Masucci.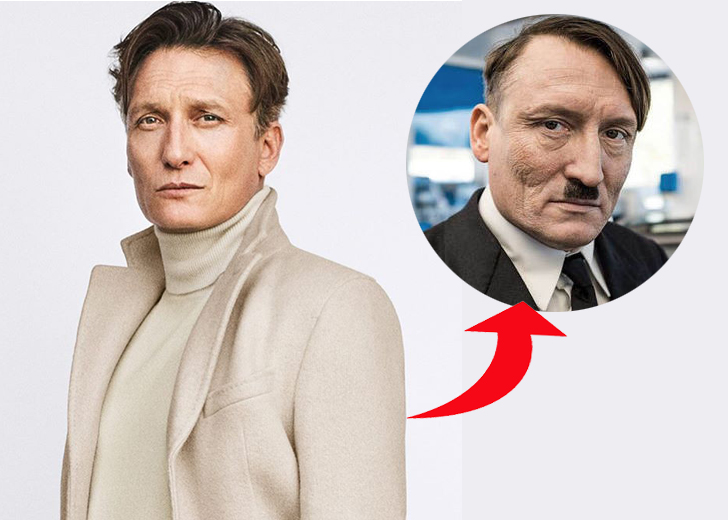 German-language series Dark is one of the few projects from Germany that have reached the hearts of global audiences—all thanks to Netflix and the show's unique representation of the time-travel plot.
On Dark, actor Oliver Masucci delivered his best performance in the series as Ulrich Nielsen.
But, did you know that the talented actor from Germany has portrayed a version of Hitler? In this article, we bring you a detailed career graph of Dark actor Oliver Masucci.
Oliver Masucci Has Nearly Acted For 30 Years and in 50 Projects
German-Italian actor Oliver Masucci is one of the veterans of the German film industry with nearly 30 years of working experience under his belt.
He started off his acting career back in 1992 when he appeared on television movie Andy in the title role. The actor continued his acting work and most prominently established himself as a television and a stage actor; the Dark star has shown his brilliance on stage on internationally acclaimed stages such as the Schauspielhaus Zürich, the Salzburg Festival, and Burgtheater in Vienna.
Furthermore, Masucci's movies and TV shows credit inches nearly 50 projects. The most prominent ones include Dark (2017-2020), Spielmacher (2018), Never Look Away (2018), Lysis (2018), Look Who's Back (2015), Murder Commission Berlin 1 (2015), SOKO Köln (2005), and The blood of the Templars (2004).
He Portrayed Staarial Hitler on 'Look Who's Back'
Oliver Masucci appeared as a satarical Adolf Hitler in 2015's German-language film Look Who's Back. The film Look Who's Back is an adaption of a same-titled bestselling satirical novel by German author Timur Vermes.
The storyline of the movie is based on a circumstance where Adolf Hitler finds himself in the 21st century, with no memory of anything after 1945. The twisted tale then follows Hitler's journey of surviving in the modern world and successively becoming a comedian.
Speaking to Dailymail, the actor Oliver Masucci shared his experience of walking through the streets of Germany with a Hitler mustache and uniform during film's promotion.
He told that he received "rousing receptions from ordinary people," and many came for selfies as well. "One told me she loved me, and asked me to hug her. One, to my relief, started hitting me," he added.
Explaining his shooting experience while playing Hitler, Masucci said: 
During shooting, I realised: I didn't really have to perform - people felt a need to talk, they wanted to pour their hearts out to a fatherly Hitler who was listening to them.
But Mascucci was aware of the historical injustices from Hitler and felt disturbing when his portrayal of one of the world's hatest persons was applauded by the people in the streets.
'I found it disturbing how quickly I could win people over. I mean, they were talking to Hitler,' retrospected Massucci. 
Oliver Masucci was  nominated for the German Film Awards "Best Leading Actor" and Bambi Awards for his portrayal of the modern-day Hitler.
What's Next for Oliver Masucci?
Oliver Masucci's last release was Netflix's sci-fi series Dark. It was released on June 27, 2020.
Currently, the actor has few releases lined up that includes movies Enfant Terrible and Chess novelle, and a TV series Tribes Of Europa.
Among his upcoming projects, movie Enfant Terrible is scheduled to release on October 1, 2020; TV series Tribes Of Europa is scheduled to release on Netflix somewhere in 2020; and the movie Chess novelle is scheduled for January 7, 2021.