What is Norm Abram's net worth? His collaboration with 'The New Yankee Workshop' & more
Master carpenter Norm Abram made has a massive net worth from the show 'The New Yankee Workshop.' He has been on television for over 4 decades now.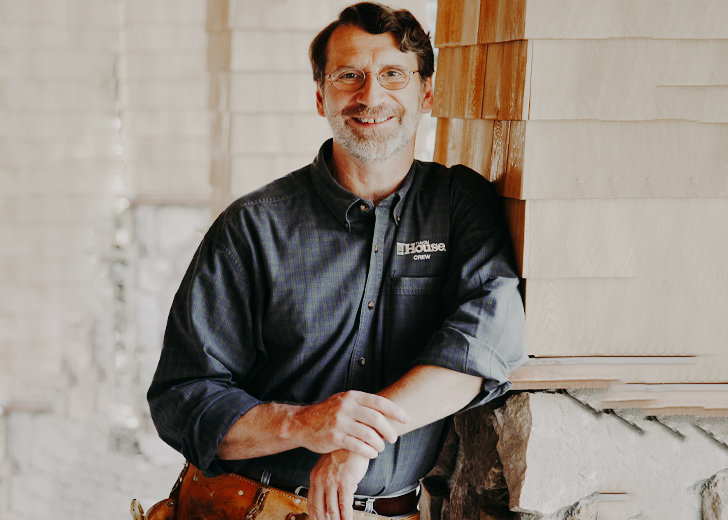 Norm Abram has made a respectable fortune for himself through carpentry over the years. 
Abram has been on television for over 4 decades now. He became famous when he starred in the do-it-yourself show The New Yankee Workshop.
He is a pioneer who searches for new approaches for renovation and restorations, and his easy-going personality makes it easier for people to follow. 
Why Norm Abram Is Known For 'The New Yankee Workshop'?
In The New Yankee Workshop, he would demonstrate to the viewers the step-by-step procedure for building new furniture or repairing old furniture. One of his most famous pieces of furniture has been the Adirondack Chair. 
Other than his own television show, he has also made guest appearances in other shows. For instance, he has appeared in two WGBH programs called Between the Lions and Where in the World is Carmen Sandiego? 
He has also been a part of House of Hoops and Ace of Cakes on Television. 
While television has been his major source of income, it is certainly not the only source. 
Abram Is Not Limited To Television, But What Is His Net Worth?
Abram is also an established author and has written 8 books about carpentry till now.
His books include 'Ask Norm,' 'The New Yankee Workshop,' 'Classics From The New Yankee Workshop,' 'Mostly Shaker From The New Yankee Workshop,' 'Outdoor Projects From The New Yankee Workshop,' 'Norm Abram's New House,' 'Measure Twice, Cut Once,' and, 'The New Yankee Workshop Kids' Stuff.'
In addition to his own books, he has also contributed to 'Complete Remodeling' and 'Complete Landscaping.'
The 71-year-old also occupies a spot on the editorial board of the home improvement magazine called 'This Old House' and authors the popular column, 'Norm's Tricks of the Trade.'
His net worth is around $2.5 million, according to Celebritynetworth.
His Journey From Being A Carpenter to A Celebrity Carpenter
The carpentry guru has inspired millions of homeowners to renovate and restore their homes. He was initially discovered by Russell Morash, the television producer, who commissioned Abram to build a barn on his Boston property.
Russell was so impressed with Abram's work that he invited the carpenter to help him renovate a rundown Victorian house in Boston's historic Dorchester section. This is where they started recording the entire process for This Old House series.

Norm Abram at The New Yankee Workshop (Photo Source: Thisoldhouse)
Fortunately, it was an instant success, and Abram continued to be the master carpenter for all 21 seasons of the show. The first season aired in 1989, and the series ended in 2009.  
Since then, he has made appearances at trade shows including Today, The Late Show With David Letterman, Oprah!, Entertainment Tonight, and Good Morning America, to name a few. 
He has also been featured on Home Improvement, Saturday Night Live, and Steven Spielberg's Freakazoid. 
His Personal Life
Abram was born and brought up in Rhode Island and exposed to the carpentry trade by his father, also a carpenter. Growing up, he refined his skills by working at his father's side to remodel and build custom homes. 
In 1976, three years after being a site supervisor for a multimillion-dollar construction firm, he found his own company called Integrated Structures, which remained operational until 1989.
The main focus of his company was renovating houses and occasionally working on new homes.
Currently, he lives with his beautiful wife Elise Hauenstein is a classic Colonial home in Massachusetts. Together they enjoy cooking, visiting art galleries and museums, as well as boating, fishing, and kayaking.