No Life Shaq's Successful YouTube Career Helped His Net Worth Grow
Shaquille Davis always believed that he would make it as a YouTuber. When he got fired from his last job, he decided to act on that belief.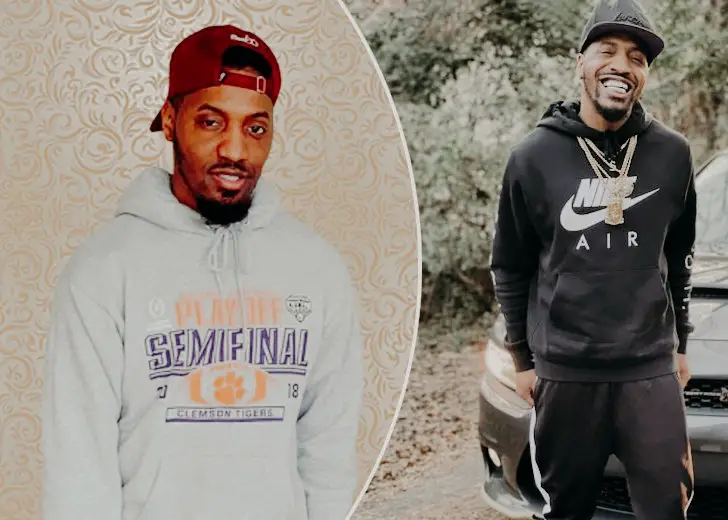 Shaquille Davis, better known as No Life Shaq, has become a YouTube sensation with over three million subscribers on his channel. 
His channel started off with videos of him reacting to hip-hop artists like Eminem, Meek Mill, 50 Cent, Busta Rhymes, and the likes.
But in October 2018, he decided to venture into the world of rock, and the rest, as they say, is history. 
However, the most decisive moment in Shaq's life as a YouTuber came on March 25, 2018, when he was fired from his job at the BMW plant for being one minute late.
Fired from a BMW Plant
He even put up a video on his channel a day after, to share the seemingly unfortunate incident. At the time, he also confessed that he was considering becoming a full-time YouTuber. He added,
I had been talking to God, telling him how I wanted to do YouTube full time. I get fired the next week... Sometimes I think [YouTube] is for me...
Then again, he was hesitant about pursuing YouTube as his main gig because of the financial complications it entailed. 
He Was Sure About YouTube
Although YouTube had the potential to earn him a name, fame, and money all at once, there was no security like a day job. Plus, getting to a point where one made real money off of YouTube took time. 
So, in the concluding segment, he asked his fans to help him make YouTube his full-time job. For some perspective, back then, he only had about 31 thousand subscribers on his channel. 
Although the odds were stacked against him, Shaq decided to move with his gut. In retrospect, he claimed that he always knew that he would be successful on the platform. 
Looking Back
Slowly but surely, he finally made it. On March 25, 2020, the YouTuber decided to retrospect on that pivotal moment in is life and reacted to the video that he had made back then. 
It is also noteworthy that by the time the latter video came out, his channel No Life Shaq had almost 1.7 million subscribers. 
In the video, he explained how just a couple of months after being fired, he blew up on the platform.
Looking back, the YouTuber confessed that he did not recall being fired as a bad thing because nothing but great things had happened since that incident.
His life hadn't made sense at the time, but now, he realized that he was fired from that job so that he'd have more time to work on content for his channel. 
What Is His Net Worth?
Apart from the massive following on his socials, Shaq also has a line of merchandise that he distributes via a platform called Represent.
Plus, he has another YouTube channel with his girlfriend by the name of Shaq And Jojo.
On May 28, 2021, he announced on his channel that he bought his first house with his girlfriend Jojo.
All that being said, there has not yet been an official estimate of the YouTuber's net worth.