'Rick and Morty': New Weird Short 'Rick and Morty vs. Genocider' Is Released
In collaboration with anime director Takeshi Sano, Adult swim just released a weird Rick and Morty short that is a treat for fans of anime as well as 'Rick and Morty'.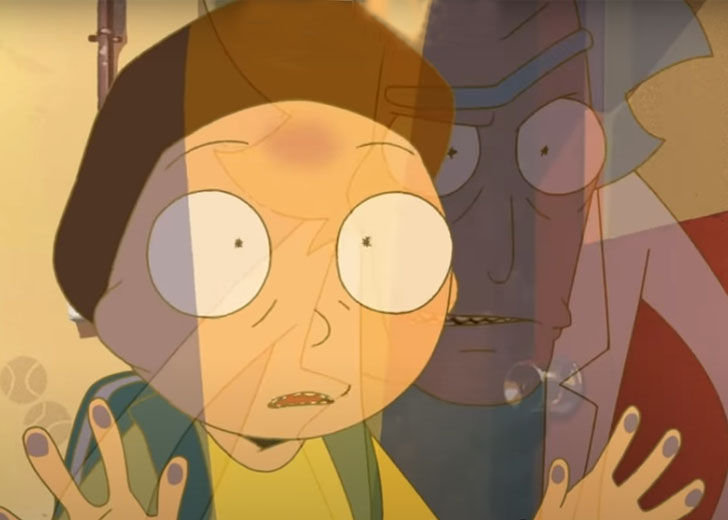 Adult Swim has released a new Rick and Morty animated short titled Rick and Morty vs. Genocider in collaboration with a Japanese studio Telecom Animation Film while fans are eagerly waiting for the fifth season.
The short is directed by Takeshi Sano, who is the creative mind behind hit animes such as Tower Of God (2020) and Psycho-Pass (2012-2013).
The short's aesthetic consists of the signature Japanese anime genre elements: use of exaggerated facial expressions and colors that are expected from a maker of animes.
Upon the release of Rick and Morty Vs Genocide, Adult Swim Senior Vice President Jason Demarco bought into light the fact that director Takeshi was a big fan of Rick and Morty. 
"Really happy we finally got to drop our Rick and Morty short written and directed by Tower of God Director Takashi Sano. Turns out he's a huge Rick and Morty fan! The man has taste. Here's his short, "Rick and Morty vs Genocider"
The 8-minute trippy short by Takeshi is dubbed entirely in Japanese with the voices lent by Youhei Tadano (of Rick) and Keisuke Chiba (of Morty).
Both Tadano and Chiba also voiced the titular characters in another Japanese anime-styled Rick and Morty short titled "Samurai and Shogun" released in 2020.
The short was made by Japanese director Kaichi Sato and produced by the same country's animation firm Studio Deen.
Viewers can find both of the Rick and Morty short clips featured in this article through the Adult Swim official YouTube channel.
'Rick and Morty vs. Genocider' Major Plot 
In the short, Morty is left stranded in Tokyo unknown about the whereabouts of his grandfather. In order to find him, he seeks help from the multiple versions of Rick and Morty only to learn that Genocider—a group determined to kill Rick and him from all dimensions)—have taken over Tokyo.
'Genocider' have the ability to manipulate time and memories through the use of the potion made by Rick from the secretions of parasites in the second season's episode titled Total Rickall.
Towards the end of the short, Rick goes on to fight an anime-orchestrated (almost seizure-inducing) battle against the Genocider.
But the episode ends with a weird and ambiguous twist: Rick dies and the birth of a new Morty takes place.