Morfydd Clark Took a While to Come to Terms with Her BAFTA Nomination for Saint Maud
The Swedish-born Welsh actress is nominated for the prestigious 'EE Rising Star' Award.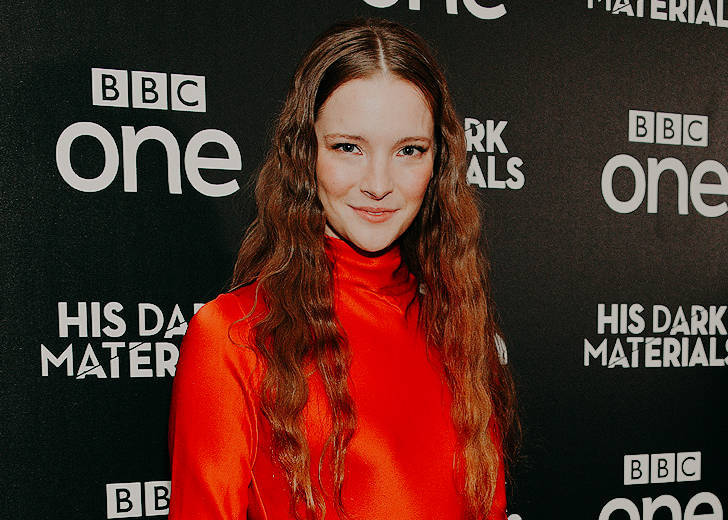 Morfydd Clark is slowly but surely making her name in the film industry. Clark, who is currently working on the tightly under-the-wraps Lord of the Rings project with Amazon, is perhaps best known for her exceptional role in the psychological thriller Saint Maud.
Labeled as a horror masterpiece, the movie follows the journey of a devout nurse and her obsession to save the soul of a dying patient.
Clark's performance has been nominated for the British Academy of Film and Television Arts (BAFTA) EE Rising Star Award. 
Clark Was Shocked about the Award
Towards the end of March, Clark was in Ackland, New Zealand, working on the aforementioned Lord of the Rings project. After a hard day's work, she woke up to the congratulatory texts and calls from her Saint Maud teammates spread across diverse time zones. 
Clark, who was still in bed, finally realized that she was nominated for the prestigious award.
When she finally got a hold of her senses, she realized the gravity of the accolade. More so when she saw contemporaries like Sope Dirisu and Kingsley Ben-Adir on the nomination list.
When Flickering Myth asked her if she had come to grips with the honor, the star replied she was told about her nomination, but it didn't quite register then. She recalled feeling numb and zoned out. But when she read the names alongside her, it dawned on her that she was now a part of something bigger. 
Morfydd Clark (Source: Morfydd Clark's Instagram)
Clark Hasn't Had the Time to Celebrate
Needless to say that the title of EE Rising Star is an honorable one and being nominated for one is a notable achievement. That being said, Clark has not been able to celebrate her success because she has been busy with her current project.
In contrast, Clark also commented that the world's situation does not warrant her to have fun; as the world goes through turbulence, it felt wrong to her to experience something extremely positive. 
The 'EE Rising Star' Award 
The EE Rising Star Award is the only honor in the roster of BAFTA that is influenced by public opinion. It is the only award by the institution that is chosen by the crowd. 
The accolade honors an up-and-coming actor who has shown an exceptional level of not only talent but also a promising ambition. With their performance, they must also have an influential grip on the British public.
The nominees for this year are Morfydd Clark, Sope Dirisu, Conrad Khan, Bukky Bakray, and Kingsley Ben-Adir.
BAFTA winners will be announced on April 11, 2021.