Actress Morfydd Clark Was Diagnosed With ADHD At A Young Age
Morfydd Clark, the new face of Galadriel in the Lord of the Rings series, has come a long away in her life from facing ADHD and Dyslexia in early childhood to becoming one of UK's prominent young talents.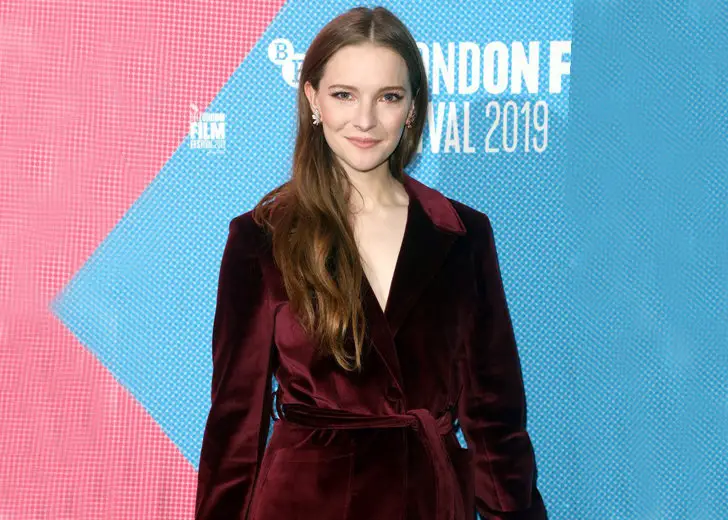 Burgeoning actress Morfydd Clark did not have a conventional childhood. Clark was diagnosed with Attention Deficit Hyperactivity Syndrome and Dyslexia at age seven. But, neither of these stopped the Welsh actress from being the UK's most sought-after rising talents over a relatively short period of time. Recently, Clark was cast as young Galadriel in the upcoming Amazon Lord of the Rings series, a role which was earlier played by A-lister Cate Blanchett.
Good Read: Who Is His Dark Materials Star Nina Sosanya's Partner, And Does She Have Any Children?
Morfydd Clark Tried Acting On A Whim After Dropping Out Of Formal Education
Morfudd Clark was just seven years of age when she was diagnosed with Attention Deficit Hyperactivity Syndrome or ADHD and Dyslexia. As she recalled during an interview with NME in September 2020, "I think that the school system didn't suit the way that I learned things."
"After my GCSEs, I felt like I was having some sort of a meltdown," she added. She tried her school for a term but ended up not doing any work for it. At this point, her mother suggested that she drop out.
Clark dropped out of school at age 16 and spent the next month in her room "eating chocolates". She even went to Sweden, her place of birth, to gain various work experience at an architecture company, on a farm, and even as a teaching assistant.
While doing these, on a whim, she auditioned for the British and Welsh National Youth Theatres -- a decision, which was encouraged by her mother as well. 
At this point in her life, she had minimal experience in acting. The play that she recalls working in the most was when she portrayed Mrs. Dai Bread Two in the drama Under Milk Wood, written by Welsh poet Dylan Thomas. She was just 13 at the time.
To her genuine astonishment, she got in through auditions at the Welsh and British National Youth Theatres, which in turn became a launching pad for her acting career -- something that she never thought she would be doing as a career, full-time.
Clark Appreciates The Acting Business For Giving Her A Place To Be Herself
The real world and the acting community are different in the sense of how they accept eccentricities. During her interview with The Guardian in September 2020, she said that she felt the acting community perceives her ADHD tendencies as charming and interesting.
In terms of me understanding what it's like not to fit in, all my ADHD tendencies in the acting world are seen as charming and interesting.
In terms of me understanding what it's like not to fit in, all my ADHD tendencies in the acting world are seen as charming and interesting.
She also drew a comparison between her tendencies and Maud's eccentricities -- a character in her 2019 movie Saint Maud. Clark pointed out that Maud's behaviors were perceived to be unacceptable and how this made her feel fortunate to have found a place where she fit in.
Maud's eccentricities are seen as gross and unacceptable, so I feel I am very lucky to be in an accepting workspace, and I often wonder what it would be like if I wasn't.
24 Acting Credits In A Short Career
Morfydd Clark has had a quick ascension to the top of the acting scene. Making her cinematic acting debut in 2014 in the TV mini-series New Worlds, she has gathered 24 acting credits to this date.
Some of her well-known projects include Pride and Prejudice and Zombies (2016), The Man Who Invented Christmas (2017), The Personal History of David Copperfield (2019), His Dark Materials (2019), and Saint Maud (2019).
She is also set to be the actress to portray a young Galadriel in the new Lord of the Rings TV series. The show is expected to air in 2021, although there is no official release date as of yet. 
Given her early struggles with anxiety, it seems as if acting has provided the young Welsh actress both a blooming career and salvation from her challenging younger years.