Inside Bravo's 'Family Karma' Star Monica Vaswani's Personal Life and Family
Being the only daughter of divorced parents, Monica doubts if she can find the right match.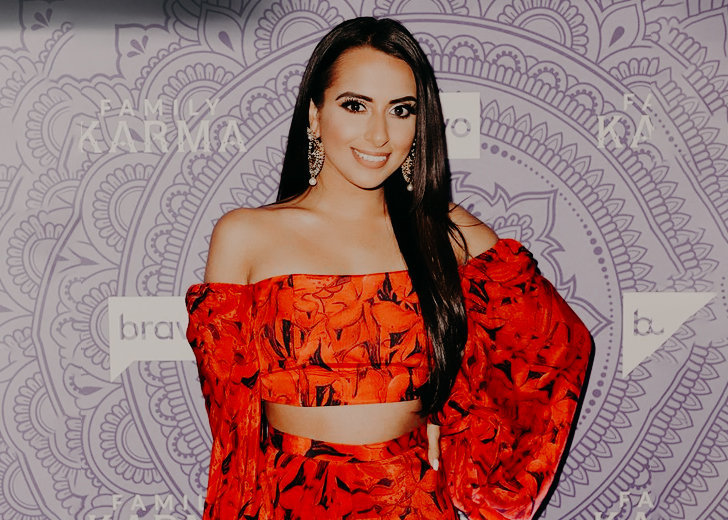 Bravo's Family Karma provides an inside look into the lives of a group of multigenerational Indian families living in Miami. And in the forefront of this all-Indian cast docuseries is Monica Vaswani.
Vaswani is a software specialist by day and Bollywood choreographer by night. Much of her life has been documented in reality television, including her family life, friendships, and love.
Monica Vaswani's Age and Work
Vaswani is 29 years old and according to her LinkedIn page, she has been with Ultimate Software for over 5 years. During her time with the company, she has worked as customer success specialist, account manager, and core/HR specialist.
Before working for Ultimate Software, the reality star had worked as a bank teller in Wells Fargo and a sales associate with White House Black Market. Aside from her daytime job, she also teaches Bollywood dance and choreography at night.
Dance and choreography is Vaswani's true passion, and she describes herself as "a regular girl who works full-time job and strives to achieve her goals with [her] side hustles." The motivation behind her hard work is to take care of her family.
Daughter Of Divorced Parents
Vaswani's parents are divorced, and she opened up to Brown Girl Magazine about the divorce, stating that her father and mother were among the first couples within the Indian community to get a divorce.
Because of the stigma attached to it in the Indian community, Vaswani says the split took a large toll on her growing up. One of her major motivations behind doing the show was to share her story so that it could be of help to anyone going through similar experiences.
Vaswani is extremely close to her father, Raj Vaswani, and he has been incredibly supportive of her. Not only has he pushed her to pursue a career in artistic fields, he was also the one who urged her to accept Bravo's offer in making Family Karma.
My dad more recently has encouraged me to follow my creative passions professionally, which is the complete opposite of what most Indian parents advise when it comes to a career. At one point and time, he wanted me to become a doctor… he saw it wasn't what I wanted and told me to switch gears immediately.
Monica Vaswani's Is Dating Boyfriend Rish Karam
Vaswani is currently dating Karam, a 27-year-old businessman and restaurateur. He is the owner of MOKSHA Indian Brasserie, a restaurant that serves Indian cuisines with a contemporary dining experience.
According to his bio on Bravo TV, Karam comes from a large, traditional, and business-centric Indian family. He and Vaswani were friends from childhood but only started dating recently.
Before Vaswani and Karam got together, she had a crush on her best friend, Brian. However, she realized that she and Brian were better off as friends and moved on since she always wanted to find the correct match for herself to avoid a scenario like her parents' divorce.