Meet Anisha Ramakrishna of 'Family Karma': Everything to Know about Her
Anisha Ramakrishna has found her balance and is back to being her old self. Now she is securing her eventual motherhood by freezing her eggs.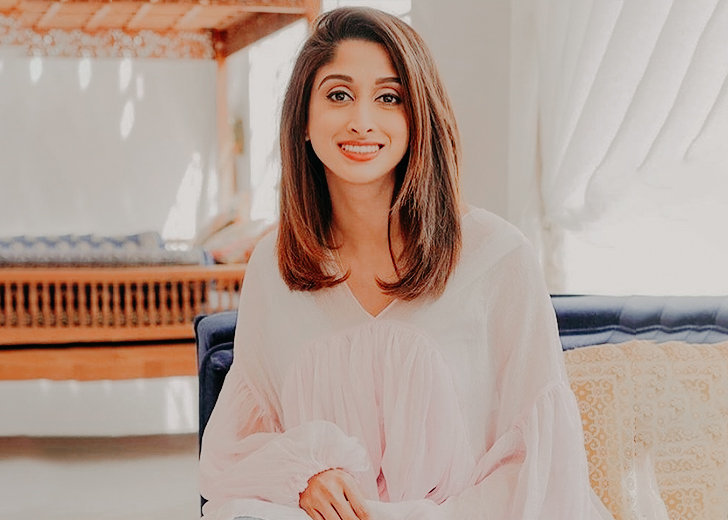 The first season of Family Karma saw Anisha Ramakrishna at her lowest. She had just come out of a 12-year-long relationship and hadn't quite found her footing. 
In a June 2, 2021 interview with ET, the reality star told she was completely heartbroken and lost at the time. She also felt like the odd one out during the filming as being the only single, straight cast member who'd recently gained 30 pounds and chopped her hair off. 
With the premiere of season two out, she had moved past whatever was holding her back, and she had rediscovered herself. 
A Big Upgrade from Season One
In a recent interview with ET, the reality star disclosed that her look for the sophomore season of the show was actually what she always looked like. In retrospect, she considered the first season as her absolute rock bottom. She added, 
I always say I thrive in the chaos and enjoy every moment. You know, I have no regrets, but at that point in my life, I was in a bad place.
The season kicked off with Ramakrishna deciding to freeze her eggs. Although it was a very sensitive topic last year, her mother Chitra has also grown to be content with her daughter becoming a mother, irrespective of the path taken.
Ramakrishna Is a Celibate
It is also noteworthy that the fashion professional chose a life of celibacy since her breakup. At the time of her virtual sitdown with the outlet, she had been a practicing celibate for three years. 
Ramakrishna also advocated for the normalization of celibacy, working on oneself, and self-love as a part of her interaction. As for what nudged her towards this path, she said that she simply didn't want to be with anybody. 
She also pointed out that she did not set out to become a celibate; rather, she did not find anyone to "do it" with. 
She Was a Successful NYC Fashion Designer
Going by her bio on Bravo, Ramakrishna was at the peak of her career in the New York City fashion industry when she stepped off to create her own size-inclusive clothing line. 
That decision came with leaving the city and her boyfriend of 12 years behind to move back home with her family in Southern Florida and follow their entrepreneurial footsteps. 
She also admitted to Showbiz Cheatsheet that her life changed drastically when she moved back home. She left behind her career, relationship, apartment, and friends to come back to her childhood bedroom.
Her Clothing Line
She confessed that it felt like at the age of 36, she'd regressed 12 years, but it was all for a larger purpose—fulfilling her dream. And as per Bravo, she has been successful in launching her clothing line. 
Her LinkedIn profile lists her as the founder of a size-inclusive clothing line Currently from 2017 to this day.
Although there has not been an official estimate yet, it is fair to assume that the fashionista slash reality star has amassed a hefty net worth to her name.