A Look into Mischa Barton's Weight Gain and Personal Struggles
After 'The O.C.,' Mischa Barton had to struggle a lot because of public scrutiny.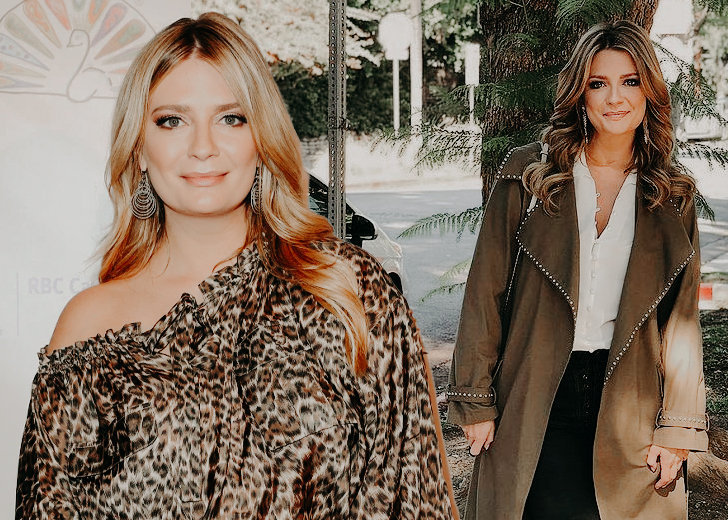 Actress Mischa Barton started her acting career in 1994 in theater. She made her film debut in the 1997 fantasy drama Lawn Dogs.
After that, she appeared in many other movies like Notting Hill, The Sixth Sense, and Lost and Delirious, among others. 
Barton has also starred in a couple of TV series since 1997. However, the one that got her international recognition was The O.C.
Her role as Marissa Cooper was critically acclaimed, for which she won two Teen Choice Awards. 
The actress left The O.C. only after three seasons in 2006. Many fans were surprised when she left the show.
On May 18, 2021, Barton revealed she left the show because of unfair pay, bullying, and personal struggles.
She also confessed how she had to deal with weight gain on top of everything else.  
Mischa Barton's Weight Gain Struggle 
When Barton was on The O.C., she used to be a size zero. However, after she left the show, she went through weight gain.
Regardless of her size, she was scrutinized by the paparazzi and the media. The actress felt like she could satisfy no one with her weight.
If she were thin, assumptions of her being sick would surface. And should she gain weight, she'd be bullied for being overweight and "too big."
So, she had to let people know she was okay and healthy constantly.
Barton has partnered with a few companies to help her maintain a healthy lifestyle and manage her weight gain. 
In 2014, she partnered with a supplement and claimed she'd lost 4 lbs in a week. The supplement was mushroom-based, and the actress noted that the diet "worked in harmony" with her body.
Recently, in July 2020, she partnered with Hydroxycut for a diet and exercise plan to aid her weight loss.
Mischa Barton's Personal Struggles 
On June 11, 2021, Barton wrote a heartbreaking piece for Harper's Bazaar. The essay explained the personal struggles she faced in the Hollywood industry.
She explained in detail how the struggles she faced led to PTSD and breakdowns.
Ever since she made her debut on Lawn Dogs, Barton has been under public scrutiny.
The movie revolved around child molestation, which she did not realize while filming. After a few years, the actress did the movie Pups, where she had her first on-screen kiss. 
Pups became famous not just in the USA, but across Asia as well. At just the age of 13, Barton was objectified, which made her very uncomfortable.
Five years later, she starred in The O.C., which did not help her situation. 
The actress was 18 years old, but, unlike normal teenagers, she had to work hard to meet the deadlines and film the show.
As a result, she became a victim of harassment at the workplace by many older men in the industry. When she spoke up against it, she was deemed "a nightmare to work with."
Barton revealed she felt pressured to lose her virginity. It was not just the person she was dating, but the society as well.
After that, the paparazzi did not leave her alone. She explained how they would stalk her, chase her car, and even track her phone. 
This eventually compromised Barton's mental health and led to breakdowns. She developed PTSD and would have panic attacks if she heard the camera shutter.
The actress had also started to misuse drugs. 
In 2007, she was ordered by the court to go to rehab for a DUI. Similarly, in 2009, she had to be admitted to a psych ward after blacking out on Xanax and threatening to end her life. 
Currently, Barton seems to be doing a lot better physically and mentally.
She has been sharing her story to save other girls from the experience she went through.