YouTuber Milabu and husband started a new chapter in life with their first baby
American YouTuber Malibu together with her husband Andrey Burykin, has shared her excitement over being pregnant and starting a new chapter of their life with their firstborn baby.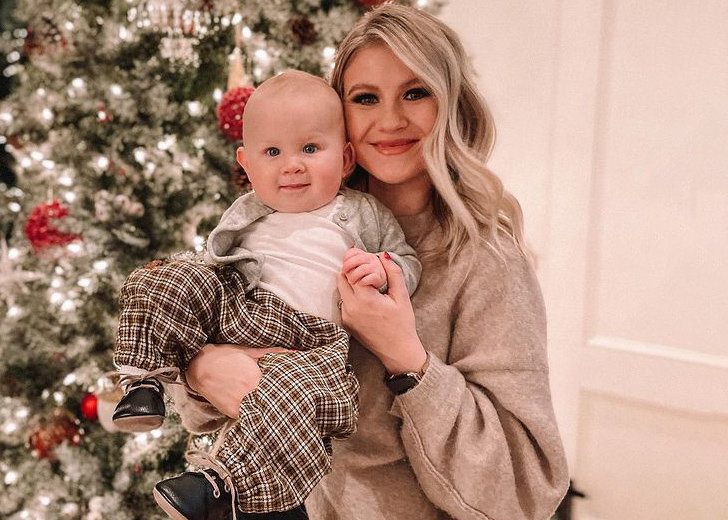 Milana Burykin, otherwise known as Milabu, is best known for her lifestyle videos and makeup tutorials on her YouTube channel. She barely lets her fans and followers in on her personal life.
However, back in December 2019, she couldn't hide the excitement of having a baby and beginning a new chapter in her life with her husband, Andrey Burykin. Hence, she took to YouTube to share the news with her 1.44 million subscribers.
The Day Milabu Found Out She Was Pregnant
The YouTuber had a pregnancy hunch and decided to take a pregnancy test while she was at one of her favorite coffee places—Well Coffee House. While sipping her cuppa, it tasted different from usual. She even told her husband that something was off with the coffee. 
Then and there, she recalled that her taste buds felt different as everything tasted metallic throughout that week—a weird yet common pregnancy symptom.
Maybe it was her maternity instincts that kicked in; she bought a pregnancy kit on their way home, without letting her husband know. As hilarious, cute, and baffling it is, she couldn't wait until she reached home, so she went to the restroom of the store where she purchased the kit and took the test. And lo and behold, the pregnancy kit read "pregnant."
Milabu was over the moon, but she didn't share it with her husband right away. Instead, she surprised him by putting the attested kit on his usual charging spot. An overwhelming father to be, he took the news with tears of joy.
Baby Emorett's First Christmas
Milabu made her YouTube subscribers a part of her pregnancy journey by uploading videos of her labor days, homecoming with a baby, and celebrating the first Christmas as a parent of an infant.
She expressed that Christmas felt extra special and incredible since she and Burykin experienced many firsts as parents with their son Emorett.
In a video she uploaded on New Year's Day of 2021, she showed a glimpse of her Christmas celebration eclectic from garland at the fireplace, stacking, Christmas tree, and Christmas lights. 
HAPPY NEWY YEAR 2021! We wanted to start off this new year with a family vlog celebrating Christmas with our little miracle, Emorett. It was so special and incredible to experience so many firsts as parents around this time of the year. We also shared what we've been doing around the house, which projects we've started and finished. Thank you for joining us this past year of 2020! We are so thankful and grateful for this online community that we have all created. May this New Year bring you peace, prosperity, love, joy and happiness.
She thanked her YouTube family for being a part of her pregnancy journey and wished them peace and happiness.