Michael Rowland and Wife Keep Things Private For Their Children
Michael Rowland does not often let out his family anecdotes. Still, he dished out quite a few details in an interview alongside his wife.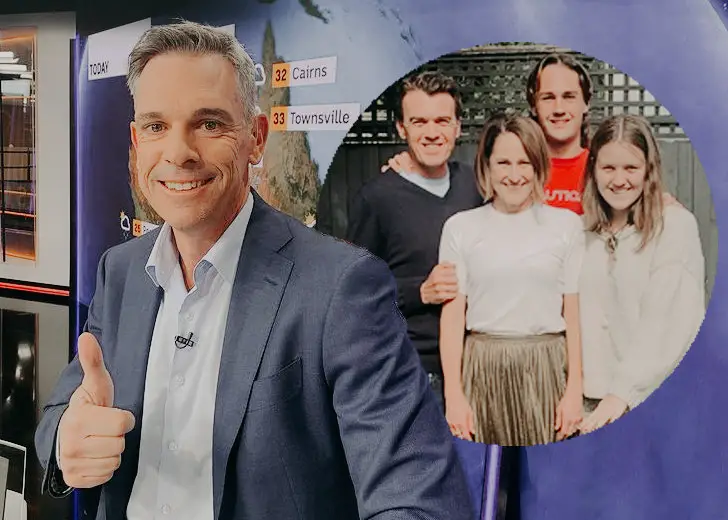 Michael Rowland has been happily married to fellow journalist Nicki Webber for almost two decades now.
Together, the couple shares two wonderful children: son Tom and daughter Eleanor, both teenagers. 
Despite being in the limelight for a majority of their career in breakfast TV, the journalist couple has mostly kept their children and family life away from the public eye. 
They Want Privacy for the Kids
As aptly stated by The Sydney Morning Herald, the audience often expects breakfast TV journalists to pull out anecdotes from their personal life or present the viewers with an "at home" magazine profile every once in a while. 
However, Rowland and Webber don't express too much of their personal life on screen, especially when it comes to their children.
Rowland admitted to the outlet that keeping his life off the focus was a conscious decision. He added, 
I'm very conscious of my kids' privacy. They cop some good-natured ribbing at school but in no way do I want to expose them to anything worse than that.
To replace the real-life anecdotes that the audience might expect, Rowland opts for a series of dad jokes. According to the news outlet, his favorites are the ones that get an eye roll from his fellow host Virginia Trioli. 
Prenatal Tom Went to a Rolling Stones Concert
Rowland actively trying to avoid calling attention to his home-time is exactly what makes whatever little he shares special.
For instance, in conversation with Now To Love, Rowland disclosed that he took his wife to a Rolling Stones concert the night their son was due. 
The wife recalled that they had not purchased the tickets to the said concert because they "naively" thought that the baby would be born on its due date.
But, when a colleague had a couple of usable tickets, Rowland simply couldn't resist. 
Apparently, unborn Tom loved the concert. In Rowland's words, 
I was uncomfortable and unborn Tom spent the whole concert kicking.
Neither of Them Wanted Kids
The tell-all article from early 2020 also revealed that their then 16-year-old son was a football player for his home club, Altona Vikings, while their then 15-year old daughter had a beautiful singing voice that she made use of in her school's musical theatre productions. 
The two siblings were born 17 months apart.
Further along in their conversation with Now To Love, the couple also touched on how neither of them wanted kids when they first met one another.
Webber was the first to change her mind and proposed that they expand the family, but Rowland was not on board. 
Soon after, Rowland changed his mind, and his stance went from "I don't want kids," to "I want kids straight away."
Parenthood Came with a Few Bumps Along the Way
Rowland had popped the question in late December 2001, and the couple had already exchanged vows in the next four months. Their eldest, Tom, was born less than a year later and his sister Elebot followed seventeen months later. 
Although the father of two recalled their early family life as a relatively smooth journey, the matriarch of the pack had a few reasons to disagree. 
Webber confessed to the outlet that Eleanor had a cancer scare when she was just eighteen years old, and they nearly lost Tom a couple of times.
Apparently, Tom had unusual food allergies and had a near-fatal incident at just four months old. 
When Tom was five, he was diagnosed legally blind in one eye credit to a type of amblyopia, more commonly known as lazy eye.
Thankfully, the condition was fixable with special glasses, and over time he recovered completely.