Melanie Zanona ruminated on the age to stop shopping at forever 21
Melanie Zanona, the Politico correspondent was born on either March 29 or 30, depending on a few conflicting tweets, but her age and her date of birth has not been confirmed credibly by any outlet.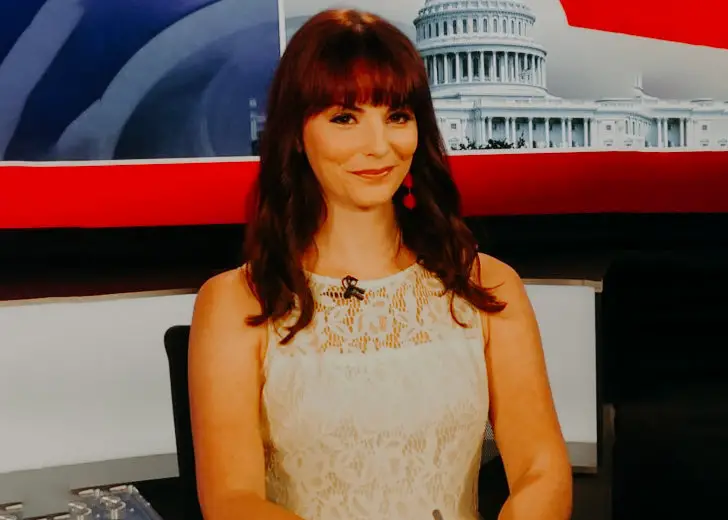 With over 10 years of experience as media personnel, Melanie Zonano is getting more critical and active by the day. The Politico congressional correspondent is as charming on-screen as ever with each passing year, much to the point that aging signs rarely reflect on herself.
But Zanona has never been explicit about her age. Numerous sites reveal conflicting birth dates, none of which can be verified. However, the Huddle author has at times hurled jesty remarks on getting old, although none provide any conclusive clue to her age. 
Read on, as we try to trace the reporter's musings on getting old via social media and try to conflate contrasting sources to get an idea of when she celebrates her birthday.
Melanie's Birthday Is on March 29
According to a Twitter post from 2013, the former staff reporter for The Hill celebrates her birthday on March 29 every year. The famous broadcaster herself revealed it in a rather humble tweet, hinting that she wasn't looking for much on her special day. 
Moreover, the TV personality also receives most of the blessings and wishes on March 29 on social media. On March 29, 2019, the wonderful political analyst was showered with birthday wishes from coworker Sarah Ferris of Politico, with several former coworkers and contemporaries then following suit. 
From all the good wishes she was sent on March 29 from her colleagues and admirers, her birthday is known to be on 29th March. If that's the case, how old is Zanona?
While Zanona's day of birth is well-known, her exact birthyear continues to remain a mystery. Some sources claim that she was born in 1988, which makes her 32-year-old, while others reported it in 1981. 
Since the Politico staff continues to keep mum on the issue, we can't, unfortunately, confirm any of the aforementioned dates.  
She Likes Cracking a Joke or Two About Age
Zanona has a great sense of humor and does not mind cracking a joke or two about aging. She once jokingly tweeted about the right age to stop shopping at Forever 21, a clothing company. 
No longer 21-years-old the reporter pokes fun at the clothing company's name while also hinting that she still shops there despite being well over 21. Perhaps, the congressional reporter still believes herself to be young. 
She also shared a sketch of herself done by an artist who sketches every guest in C-Span Washington Journal. The response to the tweet was a joke, which referred to the sketch portraying Melanie at 30.
Zanona Is an Accomplished Reporter
Based in Washington D.C., Zanona is the author of The Huddle. She started as the feature writer for The Roll Call. The University of Illinois graduate has also worked as the congressional and policy reporter from Congressional Quarterly.
She has also written extensively about former President Trump's policies, specifically the immigration policies, travel bans, and foreign policy towards Cuba.
Zanona has contributed on-air interviews for national media outlets such as MSNBC, Fox News, CNBC, and CNN.
Over the years, she has built a stellar reputation through her hard and steady work everywhere she has been and has garnered many admirers everywhere around the world.
While it is not confirmed, in any way, about the age of Zanona, it is undoubtedly confirmed that she is one of the finest journalists in the contemporary media scene, and the viewers expect her to be around for a long time to come.