Maureen Maher Is Married But Rarely Reveals Facts About Husband
Maureen Maher is a married woman with two kids. She is the kind of person who does not reveal much about her family on social media. However, she does tend to drop bits of information here and there during interactions with fans on Twitter.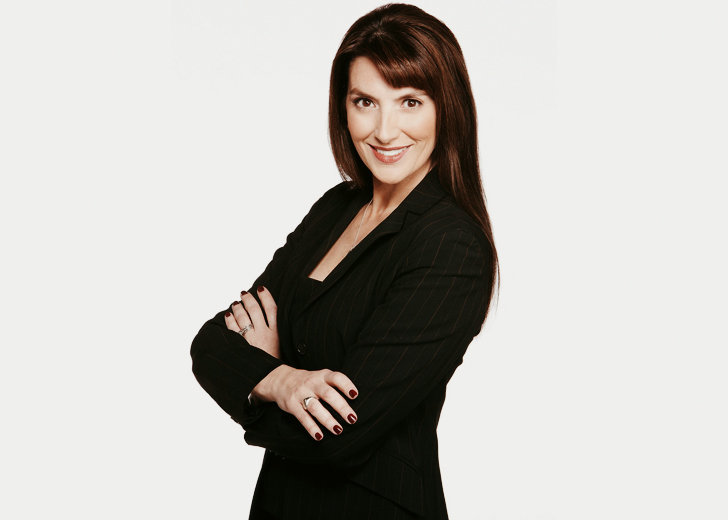 American television news reporter and correspondent Maureen Maher, who appears on CBS's true crime show 48 Hours, is a married woman. But, she is one of those people who likes to keep her private life just that—private.
The reasons she has not revealed much about her family remain undisclosed. So, we have tried to gather some details about her married life through her Twitter activities and see if she has ever dropped any information about her family members.
Maureen Maher Has Been Married For Quite A While Now
Maureen Maher, who has above seven thousand followers on her Twitter account, is fairly active on the platform. She regularly interacts with fans and other people alike, engaging in and replying to people's tweets and pitching in with her own at times.
And during those interactions, she tends to reveal little details here and there about her husband.
Maher hasn't mentioned her husband by name on Twitter yet, but she has disclosed other information about their relationship.
Replying to a tweet from Cindi Benson on July 30, 2015, she said she met her husband at a Don Henley concert. On a subsequent reply to a tweet from an account that is now suspended, she mentioned the date as well—July 12, 2004.
However, what could this date mean? Could it be the day she met her husband? Your guess is as good as ours!
She May Not Disclose Her Husband's Identity, But She Likes Sharing The Little Things He Does
A year before that, in 2014, when a fan jokingly questioned about how many jackets did she own, Maher, too, replied with a joke writing, "well, if u ask my husband, the answer is 'too many!!'"
And by what she says about him, he seems like a lovely guy, too. On July 15, 2015, she responded to Calvin & Hobbes comics' Twitter post saying that her husband gave her the comics' full collection for their first anniversary. She ended the reply by declaring, "Love that man".
More recently, on June 28, 2020, Maher said that her husband, who does not have asthma, wears masks religiously and does not even leave the house without one for the sake of his family.
The couple even has a favorite artwork from a street fair, which she shared on October 13, 2013. The art, titled "marriage" is a pie diagram of what they do in their married lives, with the phrases "I do", "You Do", "We Do", "Voodoo", "Honey Do", and "Dodo" occupying different portions of the pie.
The art also includes a name underneath the word "Marriage". Upon zooming in a little bit, we can see that it spells 'Howard Scott.' Now, that name could either be of the person who drew the art, or it could be her husband's signature. We have to side with the prior on this one, but who knows!
Maher Has Two Kids—A Son And A Daughter—With Her Husband
Maureen Maher now has two kids with her husband. She has an older daughter and a younger son, none of whose names she has revealed yet. Maher, as well as her two kids, have asthma. She and her son were on three kinds of asthma medications, whereas her daughter is on only one kind.
The 48 Hours host gave hope to another Twitter user named Alex Anderson regarding his kid's sleep issues on December 23, 2019, as she described how her then-eleven-year-old daughter had sleeping problems and would scream and push her away when she was just a year old.
In the same tweet, she also gave a little insight into her own childhood, saying that it was difficult for her to see her daughter pushing her away as her mother did not show much affection in the form of hugs.
Ending the reply on a positive note, Maher let Alex know that the situation does get better, revealing that she just had to tell her daughter to get off her while watching a movie shortly before her reply.  
As for her son, he was born on July 20, going by her tweet in 2014.
These little hints that she gives away casually during conversations with her fans on Twitter are signs that Maher enjoys the highs and lows of being a mother.