CNN Correspondent Manu Raju's Wife Is a Businesswoman and a Mother of Twins
Manu Raju's wife Archana Mehta has her own success story.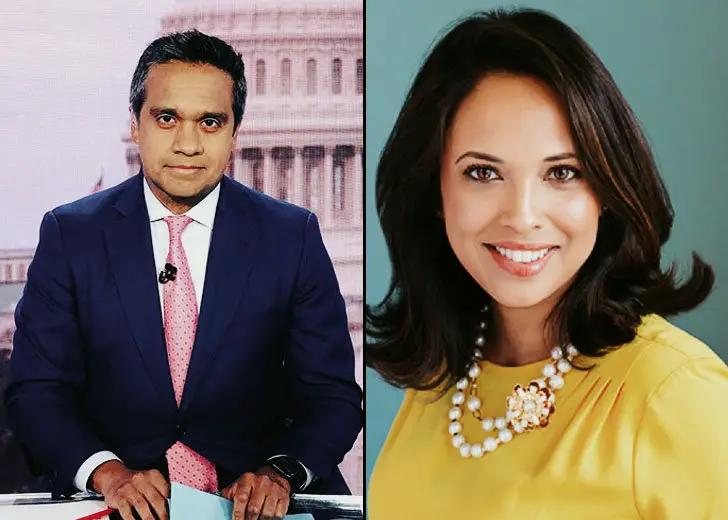 CNN journalist Manu Raju and his long wife Archana Mehta have an enduring marriage. 
Archana is the founder and CEO of a marketing agency named AM Strategies. She is also a brand, marketing, and content strategist, on top of being a mother to two kids.
Archana Is a Woman of Many Talents
Archana is a self-proclaimed startup aficionado with an elaborate skill set. Her LinkedIn profile states her knack for taking complex, highly technical ideas and distilling them down for a broad audience makes her an excellent strategist.
With the support of her team and company, she is adept at project management, market research, and product launches.
Besides her company AM strategies, Archana heads another marketing and advertising firm, Mosiac, as their acting vice president of marketing.
She credits her analytical abilities to her engineering degrees she gained from the North Carolina University. Surprisingly though, her academic qualifications are not limited to the two mechanical engineering degrees.
Archana is also a certified specialist of wine, a title awarded to her by the Society of Wine Educators. She acquired a certification in project management fundamentals from the Georgetown University.
Mother to Two Kids
The chief congressional correspondent and Archana married years after they first met in 2005.
A decade later, they welcomed their twins — a son Sanjay Mehta and a daughter Sonya Sushila. They were born on November 9, 2015.
The couple announced the twins' arrival via an email, disclosing the twins' time of birth only had a gap of two minutes. 
The Raju family now lives in Northwest D.C. They bought a new bigger house in mid-2019. 
Archana Supports Raju via Social Media
Archana is not active on social media platforms, but when she is, she supports her husband. 
On June 26, 2020, she shared Raju's coverage of the capital in a tweet. 
She also retweeted her husband's post about CNN's best reporters in November 2020.
Despite keeping a low-key profile, Archana supports her partner through her social media.