In Memoriam: Louie Anderson's Married Life, Gay Rumors, Family and Career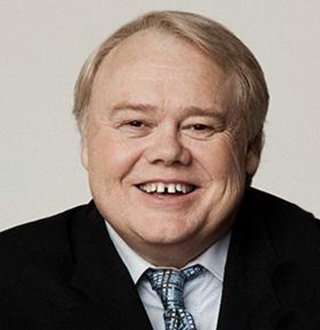 Louie Anderson took his last breath on January 21, 2022. 
He was admitted to the hospital on January 18 due to complications related to B-Cell Lymphoma, which later became the cause of his death. 
The veteran actor was at the age of 68 at the time of his demise.
His death has undoubtedly put a dent in the entertainment industry. After all, he was a warm and widespread presence with a career spanning four decades. 
A humble man, he was one of the best stand-up comedians of all time.
He was also an accomplished author, prolific game show host, and seasoned actor with three Emmy awards under his belt. 
Louie Anderson's Tough Family Life
Anderson was born on March 24, 1953, in Saint Paul, Minnesota.
He was the second youngest kid among 11 children of his parents — mother Ora Zella Anderson and father, Louis William Anderson.
Anderson had a challenging upbringing, given that his extensive and poverty-stricken family was helmed by his alcoholic father. 
His dad beat his mother, him, and his siblings and the environment was nowhere near healthy for the kids. 
The family had to regularly choose between shutting off the gas or the lights because they couldn't afford both.
While Anderson made peace with the tribulations that surrounded his tough childhood at a young age, it took him years to understand his dad. 
After his father's death, Anderson found out that his dad had a "10 times harder life" than his. 
His father was ten years old when he and his sister were separated and placed for adoption. After knowing the truth, the actor forgave his father.
"Forgiveness was easy for me when I found that out. And I miss him. I love him. I miss the grumpy, coffee-sipping person that he was," he told People in March 2018. 
On February 16, 2016, his youngest brother, Tommy, passed away unexpectedly in his sleep.
Louie Anderson Credited Success to Mom
On November 20, 1981, Anderson made his stand-up television debut on The Tonight Show. After that, he starred on ABC TV sitcom Perfect Strangers in 1985.
A decade later, he created and produced Fox's animated series, Life with Louie, for which he won two Daytime Emmy Awards for Outstanding Performer in the Animated Program category.
He starred and created the short-lived CBS television series, The Louie Show in 1996. He was also the host of the third revival of the top-rated game show, Family Feud.
Apart from that, he featured in movies such as Ferris Bueller's Day Off, Coming to America, The Wrong Guys, and Splash.
Furthermore, the legendary comedian wrote several best-selling books including, Dear Dad: Letters from an adult child in 1989; The F-word: How to survive your family in 2002, Hey Mom; and A Special Surprise for Mrs in 2018.
While Anderson achieved success, he credited the triumph to his mother. Mostly because she was an idol for him, and he strove to be an "upbeat and inexhaustible person" like her. 
"To my mom, who raised 11 children, and my dad was mean to her, and no matter how tough it got for Ora Zella Anderson, she never lost her humanity," the comic said when accepting Critics' Choice Award in 2016. 
Louie Anderson's Short-lived Marriage
In 1985, Anderson got married to his high school girlfriend. The couple was seemingly set to enjoy the rest of their lives together as husband and wife.
But the husband-wife relationship only lasted for four weeks.
Two years after their split, he sat down with People, where he expressed his regrets — not for the failed marriage but for the wedding that took place in the first place.
After the divorce, Anderson kept his personal life close to his heart.
Louie Anderson's Gay Rumors
In the late 90s, Anderson was starring in two family-friendly shows, Life With Louie and Family Feud.
Everything was going as usual until a blackmailer named Richard Gordon threatened him to expose he was gay.
He blackmailed the comedian, saying he would reveal how he proposed to him for an intimate relationship.
Surprisingly, Anderson paid him $100,000 after the blackmail. However, Gordon reportedly came back asking for more money. 
This time Anderson went to the authorities before setting up a meeting with Richard.
They met at a Los Angeles restaurant to seal the deal, and that's when undercover FBI agents confronted and arrested Gordon on April 11, 2000.
To this day, people wonder why he paid off the blackmailer. Was he gay?
Some ponder, however, the majority claim that he did so to preserve his career and fan's heart as he appeared in two family-friendly shows.
While the debate remains equivocal, Anderson never confirmed being gay.