Louie Anderson Scandal Made Gay! Once Married Man With Wife Now Queer?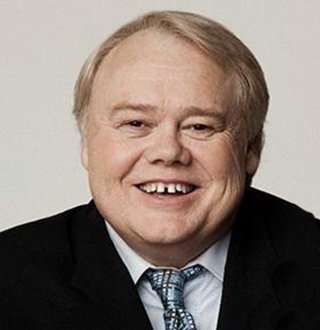 Not a single fan of the legendary comedian Louie Anderson ever foreshadowed a day when the almighty would be a massive part of any controversies. A humble man personified, Louie was the center of controversy regarding gay claims and big money transaction.
The Saint Paul-native is one of the best stand-up comedians of all time, who is renown for his animated show called Life With Louie (1994-1998). He's also an author who has written four books including Hey Mom: Stories of My Mother, But You Can Read Them (2018).
Comedy Central: Louie Anderson stars on the show, This Is Not Happening (Published on 25 May 2018)
On 25 May 2018, Louie graced the stage on an episode of Comedy Central's television show; This Is Not Happening.
Discover: Chiwetel Ejiofor Found Wife-To-Be? Dating Again, Former Girlfriend Is History
Louie Anderson's Career: Life With Louie, Hey Mom, Dear Dad
On 20 November 1981, Louie made his stand-up television debut on The Tonight Show. After that, he starred on ABC TV sitcom Perfect Strangers in 1985.
A decade later, he created and produced Fox's animated series, Life with Louie; for which he won two Daytime Emmy Awards for Outstanding Performer in the Animated Program category.
In 1996, he starred and created the short-lived CBS television series, The Louie Show.
He was also the host of the third revival of the top-rated game show, Family Feud (1999-2002). Apart from that, he has featured in many movies such as Ferris Bueller's Day Off (1986); Coming to America(1988), The Wrong Guys (1988) and Splash (2013).
Furthermore, the legendary comedian has written several best-selling books including, Dear Dad: Letters from an adult child in 1989; The F-word: How to survive your family in 2002, Hey Mom; and A Special Surprise for Mrs in 2018.
Louie Anderson's Family Life: Abusive Father
Born on 24 March 1953, Louie grew up in his birthplace, Saint Paul, Minnesota. He's the son of Ora Zella and Louis William Anderson. In his family, he is the second youngest of 11 children.
His father, Louis William Anderson was a traumatizing cancer in his family, who used to abuse Louie and his family while he was growing up. His father, a raging alcoholic, used to beat his mother creating the atmosphere of fear in his family.
However, sometime after his father passed away, he discovered the dark past behind the lunatic who haunted his childhood. He found out that when his father was ten years of age, he and his sister were separated from each other and placed for adoption.
Read More: Cynthia Scurtis Engaged In Tumultuous After-Married With Baller Husband, Bio Reveals
After that revelation, Louie was able to find peace from the death of his father; he forgave him and moved on, after realizing how his father's family life had been immensely harder than his.
On 16 February 2016, the youngest sibling from his brother, Tommy, passed away unexpectedly in his sleep.
Louie Anderson's Married Life: Split After Four Weeks With High School Girlfriend Turned Wife
In 1985, Louie got married to his high school sweetheart. The couple was seemingly set to enjoy the rest of their lives together as husband and wife. But the husband-wife dynamic only lasted for four weeks.
Two years after their split, in 1987, he sat down with PEOPLE where he expressed his regrets-not for the failed marriage--but because the wedding took place in the first place.
After the divorce, Louie rarely engaged himself in dating life.
Louie Anderson Blackmail-Controversy: Gay Sex Allegations From Richard Gordon
In the late 90s, Louie was starring in two family-friendly show, Life With Louie, and Family Feud. Everything was going as usual for him until a blackmailer named Richard Gordon threatened to claim that the comedian was gay and had proposed him for sexual activities.
Surprisingly, Louie paid him $100,000. However, Richard came back asking for more money.
This time Louie went to the authorities before setting up a meeting with Richard. They met at a Los Angeles restaurant to seal the deal, and that's when undercover FBI agents confronted and arrested him on 11 April 2000.
To this day, people wonder as to why he paid off the blackmailer. Was he gay? Some ponder, however, majority claim that he did so to preserve his career as well as his fan's heart as he appeared in two family-friendly shows!
Other Gay Related: Gay Brianna Hildebrand Reveals Dating Requirements: Girlfriend Isn't Limit
---