'Los Espookys' Season 2 Might Be Interrupted by the Pandemic
The producers claimed that they were done with 55.2% of filming before the lockdown was imposed.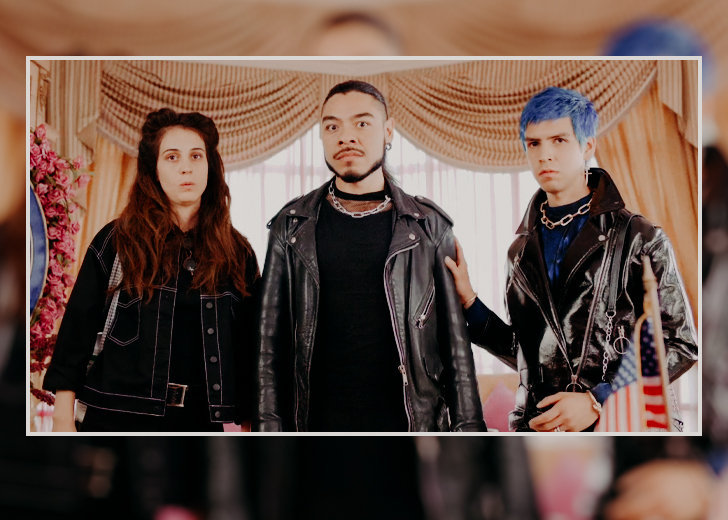 Los Espookys, HBO's Spanish-language comedy, has been compared to titles like Scooby-Doo and Stranger Things, that too with just its first season out. 
Understandably, fans are eager for the second season of the beloved show, mainly because the first installment ended in a cliffhanger. 
The Show Will Be Back with Season 2
Fans can rest assured because HBO has officially confirmed that there will be a season 2, and the show had even begun filming.
However, the crew was only 55.2% of the way through with shooting the second season when the global pandemic hit, and a stay-at-home order was issued.
The creators of the show, Ana Fabrega and Julio Torres, sat down for a virtual interview with The Playlist in June 2020 to discuss the various aspects of the show, including its upcoming season. 
In the interview, the outlet directly asked the creative duo if they were able to complete the shoot before the lockdowns were imposed.
And, Fabrega's answer to that question was, "Not so fast."
They Were Not Done Shooting
He elaborated that they had to stop filming, and they were not done. He reassured fans they would resume when they could and when it was safe. 
Intrigued by their response, the outlet probed a little further and asked how far along was the show. 
Fabrega initially marked their progress as halfway done, whereas Torres was adamant that they were a little more than halfway done. He even suggested that they were almost two-thirds done. 
Eventually, they found a middle ground — they were 55.2% done. 
The duo went on to explain that they were out filming in Chile when the pandemic was at its first swing.
As Torres recalled, it was a slippery slope from "If you're sick, stay home" to "Uh-oh someone's coughing on set." 
They realized very soon after that the risk was not worth taking because, at that point, the cases were growing exponentially. 
Fabrega told The Playlist, 
I think had we not pulled the plug when we did, someone else would have, we would have been forced to shut down within a week.
If You Haven't Seen Season 1...
Apart from Torres and Fabrega, the cast of Los Espookys includes Cassandra Ciangherotti as Úrsula, José Pablo Minor as Juan Carlos, and Fred Armisen as Tico.
Torres and Fabrega teamed up with Armisen to create the show with Saturday Night Live's Lorne Michaels in the list of executive producers. 
As for the plot, it is somewhat of a reverse Scooby-Doo. The story follows four friends in a Latin American country who use their passion for horror and ghoulish creations to create a service. 
Their business profile is pretty simple: help their clients accomplish terrible feats and make a profit in return. 
Still, that is the barest version of the plot as the show is riddled with creepy, odd, and outright hilarious nuances that make it unlike any other horror-comedy out there.