Lori Greiner Takes Strong Stand Against False Plastic Surgery and Keto Product Scams
The "Queen of QVC" and Shark Tank's 'warm-blooded shark' Lori Greiner has been taking a vehement stand against fake plastic surgery and product ads that claim her endorsements.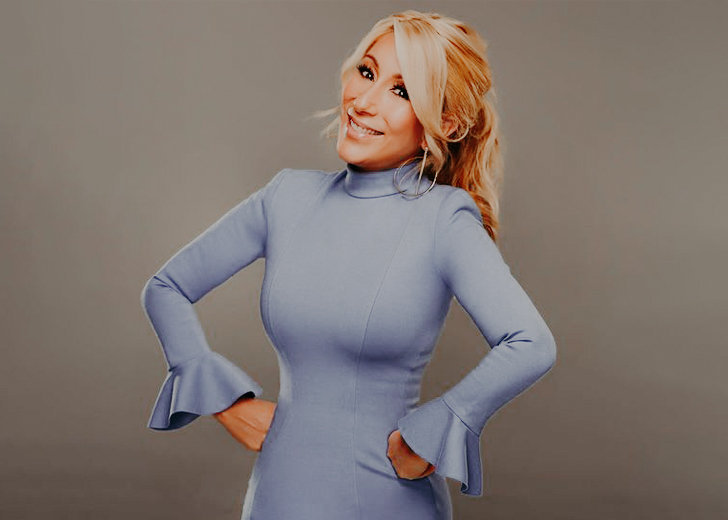 American entrepreneur and TV personality Lori Greiner is well known for being a star investor in the 4x Emmy award-winning show Shark Tank. She has also been hailed as the "Queen of QVC" for her ability to turn unknown products into household names.
The 51-year-old multi-millionaire mostly associates herself with products that provide high functionality, i.e., those that make "people's lives easier."
As such, the entrepreneur-turned-celebrity is extremely dissatisfied with scammers increasingly using her images in fake advertisements to cheat people with products (mostly keto pills) that claim false benefits.
With numerous unsuspecting consumers falling prey to such scams, the entrepreneur has made efforts to make the public more aware of these fake ads.
Greiner Urged Fans to Spread Awareness against Fake Ads
The QVC Queen took to social media to alert fans regarding fake advertisements and has asked them to share her posts to spread awareness.
In one such Twitter video, Greiner lets legions of her followers know that there are a ton of fake ads out there that are on Facebook and Instagram using unauthorized images of herself and other Sharks' images for keto or diet products.
"They take our images, and they photoshop their product into our hands, and they make it look like we are endorsing or are behind these products. We are not. I've never done a keto or diet product, ever," said Greiner in the video.
The Shark Tank investor has also appeared in The Dr. OZ Show to reach more people and elaborated on how these false advertisements are created and how people fall victim to them. She stated:
It's so upsetting because I spent my career helping others, doing good, giving back, and making just products that make people's lives easier and better. I've purposely stayed away from supporting things that could be false claims. (such as keto pills, diet pills, anti-aging creams, etc.)
The TV personality's official website lorigreiner.com, as well as her Instagram and Twitter bio, has warned her followers, writing, "Warning- I DON'T do Keto or Diet Products!" 
Her website, precisely, has a section titled "Beware of Fake Ads" where the first thing that appears is a text reading, "I do not sell or endorse any "Keto" or "Weight Loss" products, and I'm NOT affiliated in any way with these ads."
The web page also links to the FBI's Internet Crime Complaint Center, encouraging viewers to report scam ads if they come across one.
Her Photos Doctored for Plastic Surgery and Other Scams
Greiner has been battling fake advertisements for quite some time now. In 2017, the entrepreneur posted a photo on Facebook that read "Warning," notifying that fake ads were circulating with her photo endorsing anti-aging creams.
"If you see any ads that state I am selling or associated with any type of face cream or anti-aging product - I AM NOT! It is a SCAM, I am not affiliated with them in any way & they are using my image & name falsely," she stated in the post.

Lori Greiner's post on Facebook warning her followers of fake anti-aging cream ads. (Source: Facebook)
She also revealed during her guest appearance at The Dr. OZ Show that scammers had doctored a photo of the 51-year-old with the owners of Drop Stop – a company she had partnered with on Shark Tank – to create an advertisement for a pill that enhances men's sexual drive.
Greiner has also been rumored of plastic surgery by unreliable sites. Her pictures are further misused on shady websites to encourage unknowing consumers to go under the knife or scam them into fake registrations for plastic surgery.
For instance, a site using the name of The Larkin Group (which is, in reality, the name of a US-based insurance company) had branded plastic surgery as "Lori Greiner plastic surgery." It is unclear what the purpose of sites like these are, but in any case, they spread false information using celebrity names.

Lori looks surprisingly younger in the later series of Shark Tank (right) than when she first appeared in Season 3 (left). (Source: Life&Style Mag)
Perhaps unknowing individuals might be susceptible to such false information because of Lori's appearance. Because let's face it, the QVC Queen looks stunning for a woman her age. She also seems to look progressively younger through consecutive episodes of Shark Tank.