Katie Daryl Began Hosting at a Young Age — Her Age, Career, and Personal Life Explored
Katie Daryl is a mother-of-one.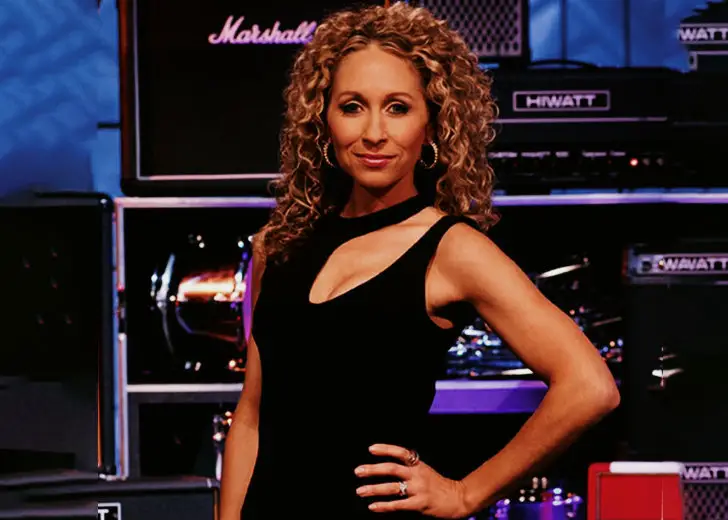 Starting as a DJ at a local FM to being a well-recognized face in showbiz, Katie Daryl has earned quite a reputation. She is famous for her TMZ gossip bits and her hosting stints at the AXS TV music count-down series The Top Ten Revealed.
With a lucrative career, Daryl enjoys a married life with her husband and their son. 
Daryl's Journey to Television
Unbeknownst to many, Daryl's career as a host started at the age of 15. She landed a job as a DJ at a local FM when her teenage friends worked in movie halls or restaurants.
She juggled her part-time job and studies. During her college, the Ohio native worked as a morning show radio producer for Kiss FM.
After gathering some experience, she started working for MTV as a broadcaster for Choose Or Lose.
The television host joined Mark Cuban's HDNet team as host and producer of True Music in 2002 and Zippo Hot Tour in 2005. The Mark Cuban-founded channel re-branded from HDNet to AXS TV on July 2, 2012.
Daryl now hosts the network's Deadline! and The World's Greatest Tribute Bands. The passionate music journalist also works for VH1 as a music expert on their various count-down-themed shows.
How Old Is Katie Daryl?
We know that Katie started young and made a name for herself, but how old is she right now? Unfortunately, that question does not have a concrete answer. We only know that Daryl celebrates her birthday every June 7.
Happy Birthday Katie Daryl from your TV family at Deadline!. May your year be as spank-tacular as you are!... http://fb.me/1303Nm9m9 — Deadline!onHDNet (@DeadlineonHDNet) June 7, 2011
Though her age is not public knowledge, it is known that she is married to Eddie and has a son named Hawkeye. She timely posts pictures of her son and husband on her social media. 
Daryl's Achievements
Over her 18-year-long career in AXS TV, TMZ, and CBS, Daryl has bagged several awards and starred on special events.
In 2017, she won the Cablefax award for being the best host in the music category. The television producer earned the award for her hosting stints at The World's Greatest Tribute Band. 
She also became the cover face for Rat Rod Magazine in 2015. Besides, Daryl interviewed Marvel legend Stan Lee for AXS TV in 2012.