Katherine Langford's Original Singles That She Had Composed Before Coming Into Limelight
Find the details of Katherine Langford's original songs that she had released on her YouTube channel coming to limelight with Netflix's show '13 Reasons Why.'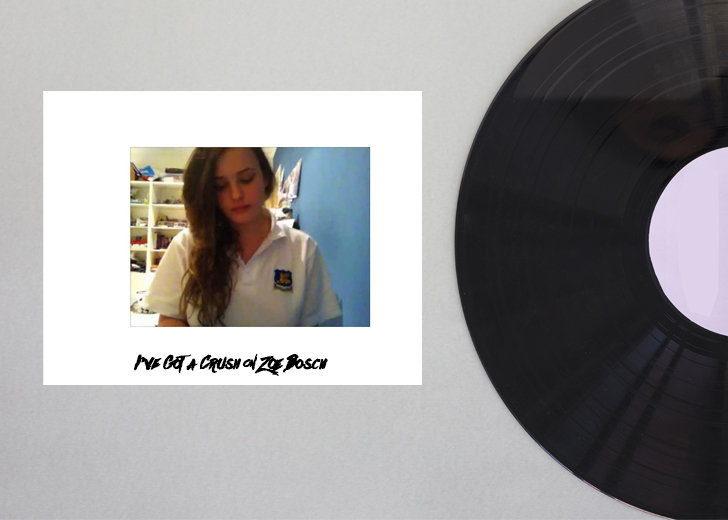 During the promotion of her recent Netflix's fantasy period-drama series Cursed, Australian actress Katherine Langford dropped her original single titled 'I Could Be Your King.' The song summarized her character in the series as well as the series, too. 
In response, many fans were surprised to perceive the actress's lesser-known talent as a musician.
The actual fact is, Langford holds a degree in music, and she had previously composed and released some melodious original singles during her high school. And that is her before coming to limelight with Netflix's show 13 Reasons Why.
Below find the details of Katherine Langford's original songs that she had released on her YouTube channel before coming to limelight, and a few shocking fan reactions to go with it.
'I've Got a Crush on Zoe Bosch'
The original titled 'I've Got a Crush on Zoe Bosch' was the first single uploaded on Katherine Langford's self-titled YouTube channel on April 13, 2013. The song was, then, dedicated to the actress' high school girl crush, whose name was Zoe Bosch.
In the song video, Langford could be seen sitting in front of her camera donning her school uniform, and ready to play the keyboard.
The Cursed actress started the song by saying, "Zoe, this one is for you."
"Oh Zoe, Zoe Bosch, I've got a crush on you, girl," Langford sang. "'Cos you are amazing, drive me crazy, oh yes you do, oh yes you do."
The description for the song on YouTube stated, "Another Facebook 'like' video. Written and recorded in under 30 minutes. For the lovely Zoe Bosch."
'Young & Stupid'
In the comfort of her bedroom and school uniform, Katherine Langford released another original single titled 'Young & Stupid' on April 22, 2013. The song was an anti-suicide song that was inspired by the three Perth teens who had taken their lives, then.
In the song's description, the then-teenage Langford wrote, "influenced by the events of this last week, as well as the tragic deaths of three Perth teenagers in the last few months."
The song opened up with the first verse, "saying that we're young, and dying to be old, crying out for freedom, but never wanting to grow old…"
Impressed with her song, one user on YouTube commented, "This is seriously mesmerizing! Can't stop listening to this. Her voice is simply beautiful."
"She wrote this because three Teenagers in her town died!! So thoughtful," another user added.
'3 Words'
The third and last original single that was released by the 13 Reasons Why and Cursed actress on her YouTube channel was '3 Words.'  The song was uploaded on August 5, 2013. The romantic song that metaphorically talked about love was dedicated by Langford for her close friend Eden. 
"Another original. Uploaded for Eden," Langford wrote on the song's description. 
The song's first verse says:
And I never meant to leave you on your own

I thought that you were happier just talking on your phone

So that's why I went into his bed

I just wanted to sleep

I didn't know what would happen instead..
After hearing the song, one admirer on YouTube commented, "This is so beautiful, I'm hope that you continue to write music. This piece is so beautiful and I can't wait for more music by you please continue."