Katherine Heigl Struggled with Smoking before Quitting It Altogether after Pregnancy
At one point, Heigl was smoking 10 cigarettes a day while claiming to not be addicted.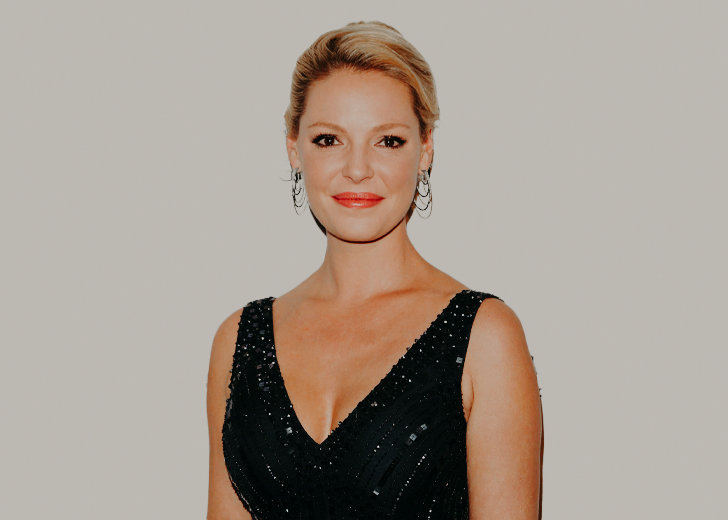 Katherine Heigl struggled with a smoking addiction for quite a while. Despite her best efforts, she hadn't been able to quit.
However, the actress had a surprisingly easy time kicking the habit when she got pregnant.
Heigl made a post to commemorate her 10th wedding anniversary with husband Josh Kelly in December 2017 where she shared she had finally quit smoking.
The actress had her first cigarette when she was 22 or 23. Convinced she wouldn't get addicted to it, she began smoking more often.
In her mind, it was fine as long as she didn't buy her own pack. And she was certain she would never buy one herself.
It didn't take long for her assumptions to be proven wrong, and at one point, she was smoking 10 cigarettes a day while claiming to not be addicted.
Heigl was aware of how bad it was for her and she even called it "stupid."
She had tried different methods to quit, from electric cigarettes to Wellbutrin — an antidepressant drug. The former didn't help her cravings, while the latter just made her happy when she smoked.
Heigl put in the effort to get over her smoking habits for nearly a decade, but it all seemed futile as nothing really worked.
It was only when she got pregnant that she could finally quit.
I wasn't mentally prepared, but it was a lot easier than I thought it would be. It must be some kind of psychological thing. You just shut it down. I didn't have any issue quitting smoking. I had tried to quit several times in the past. As soon as I got pregnant, I was fine.
Mother Of Three
Heigl and Kelly are parents to three children — daughters Naleigh and Adelaide Hope and son Joshua.
Out of the three, only Joshua is her biological child. Her two daughters are adopted. The married couple welcomed Naleigh from South Korea and Adelaide Hope from America.
While talking to Hello Magazine, Heigl shared she had already told her daughters about their origin.
We have said to them, "This is your story. We don't have any information about your biological fathers, but we do have a bit about your biological mothers. If you guys want to talk more about them, you can have as much or as little information as you want. Tell us what you're comfortable with knowing.
The actress also revealed that while she and her musician husband had been planning to add one more member to their family, they decided against it after experiencing the pandemic.
She said she had completely changed her mind and was content with her three kids.