Details on Violinist Joshua Bell's Inspiring Career, Net Worth, and Personal Life
Legendary violinist Joshua Bell owns a violin worth over $10 million!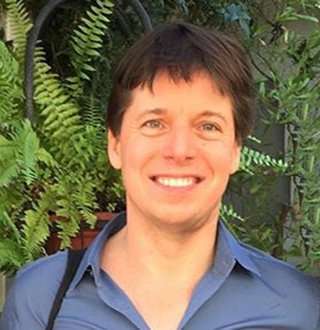 Grammy-winning artist and violinist Joshua Bell had a passion for instruments from a young age.
He was only 4-year-old when his mother, Shirley Bell, discovered his innate talent after she saw him pluck out music from stretched rubber bands across the handles of his dresser drawer.
After that event, his parents bought him a scaled-to-size violin and subsequently started giving him lessons.
The Bloomington, Indiana native was then introduced to Donna Bricht, his first violin teacher. Bricht was the widow of Indiana University music faculty member, Walter Bricht. Bell also learned to play violin from Mimi Zweig and Josef Gingold.
As time passed, Bell's prowess as a violinist flourished, and he impressed many when he performed as a soloist with the Philadelphia Orchestra at the age of 14.
Bell continued to sharpen his saw in music and instruments as he studied the violin at the Indiana University Jacobs School of Music. He went on to receive an Artist Diploma in Violin Performance from Indiana University in 1989.
After completing his diploma, the 53-year-old violinist was a part of the American Russian Young Artists Orchestra and went on his first tour to Russia. Following that, he performed with some of the world's major orchestras and conductors across various cities.
In 1993, Bell won his first Grammy Award after he premiered his recording of Nicholas Maw's violin concerto. He also performed the solo part on John Corigliano's Oscar-winning soundtrack to the 1998 film The Red Violin.
In addition to that, he was honored with the prestigious Avery Fisher Prize for his outstanding achievements as a classical instrumentalist.
His successful career also saw him become a senior lecturer in the Indiana University, Jacobs School of Music in May 2007, and the Music Director in the Academy of St. Martin in the Fields in May 2011.
Bell's contribution to the entertainment industry was equally significant. He provided violin solos for the 2009 film Angels & Demons and even accompanied Scarlett Johansson in the song 'Before My Time' in 2013.
Over the years, his inspirational career earned him good salaries and helped him amass an impressive net worth. According to Celebrity Net Worth, Bell has a net worth of $15 million.
Besides that, he also owns a rare violin, which worths over $10 million. The violinist had brought it for around $4 million in 2001. He resides in his luxurious 4,000-square-foot residence in New York, designed by architect Charles Rose.
Speaking about his personal life, the veteran violinist is a married man. He tied the knot with opera singer Larisa Martinez at their home in Mount Kisco, New York, on October 5, 2019.
Bell had previously dated Lisa Matricardi. They share three sons: Josef and twins Benjamin and Samuel.