Jorge Garcia accumulates his net worth from Lost and post-Lost TV roles, hosts a biweekly podcast now 
Jorge Garcia found fame and fortune owing to his beloved run on 'Lost.' Since the show's finale in 2010, he has continued to find consistent work as an actor. His acting career, coupled with his stand-up comedy and podcast outings, has helped him amass a sizeable net worth.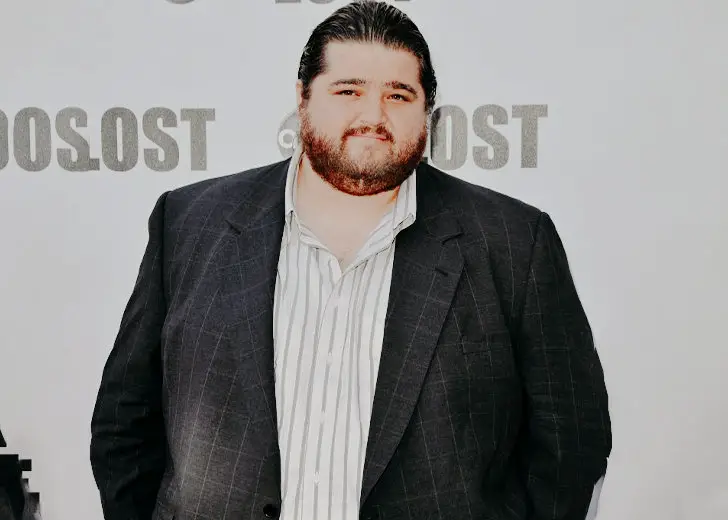 American actor and stand-up comedian Jorge Garcia has accumulated a hefty net worth, both on the back of his role as Hugo "Hurley" Reyes on ABC's 'Lost' and through his work in subsequent movies and TV shows.
Although the actor continues to find success, the 'Lost' behemoth is the foundation upon which much of his popularity and wealth is established.
Riding the 'Lost' Crest 
During the peak of its run, 'Lost' was a cultural phenomenon that took American airwaves by storm. The enigma at the heart of the show enticed 23.47 million people to tune into the second season premiere. As one of the primary protagonists, Garcia was at the eye of that proverbial storm – he swiftly grew into a household name. 
And where fame goes, fortune follows. The show's success meant that the principal cast was paid a substantial salary every week, a sum that proceeded to progressively follow an upward curve throughout the show's run. In the initial seasons, the California native and his acting cohorts pocketed $20,000-$40,000 per episode. By the show's third season, that figure swelled to $80,000. 
The comedian stayed on as a central character for the entirety of the show's six-season run. Suffice it to say, his 'Lost' sojourn filled his coffers, and then some. Further, the show also marked the start of his weight loss journey and pushed him towards a healthier direction.
Post-'Lost' Roles Contribute to Net Worth
Garcia has kept busy following the show's conclusion in 2010. On the television front, he has appeared in brief yet compelling guest turns in the likes of 'How I Met Your Mother,' 'BoJack Horseman,' and 'Californication.' He was also the lead of the short-lived series 'Alcatraz,' created by 'Lost' producer J.J. Abrams. 
His most notable outing in this period came when, after a recurring role on the CBS procedural 'Hawaii Five-O,' he was promoted to a series regular from the show's fifth season. He stayed on the show for five seasons, before departing in 2019. Although his earnings from the show aren't on public record, given the long-running success of the procedural, it is likely that his five-year stint added significantly to his net worth. 
Besides TV appearances, he has appeared in several popular movies over the last decade, including but not limited to – 'The Wedding Ringer,' 'The Ridiculous 6,' 'The Healer.'
Stand-Up Comedy and Podcast
While plying his trade as an actor was invariably his immediate priority, Garcia is also a stand-up comedian. Following a secret stand-up performance at the Laugh Factory in Los Angeles in 2011, he told LA Weekly, "It was always kind of a secondary thing that I always played around with." 
Further, the actor has been co-hosting a bi-weekly podcast since 2016 titled Kaiju Podcast. The podcast is committed to discussing movies that feature Kaijus such as Godzilla, King Kong, and other monsters and robots. The podcast has a dedicated merchandise store as well. 
Jorge Garcia's Net Worth
The 47-year-old actor and comedian has put-together an accomplished career; one built on his inherent likeability, everyman charm, and precise sense of humor. His net worth reflects his sustained success. According to Celebrity Net Worth, he is net worth $5 million.
'Lost' might have put Garcia on the map, but since the show ended, the funnyman has charted his course to even more prosperous waters.