Jonathan Banks' Net Worth Is on the Rise with His Strong Supporting Roles
Jonathan Banks worked in the theater industry for several years before landing remarkable supporting characters in Hollywood.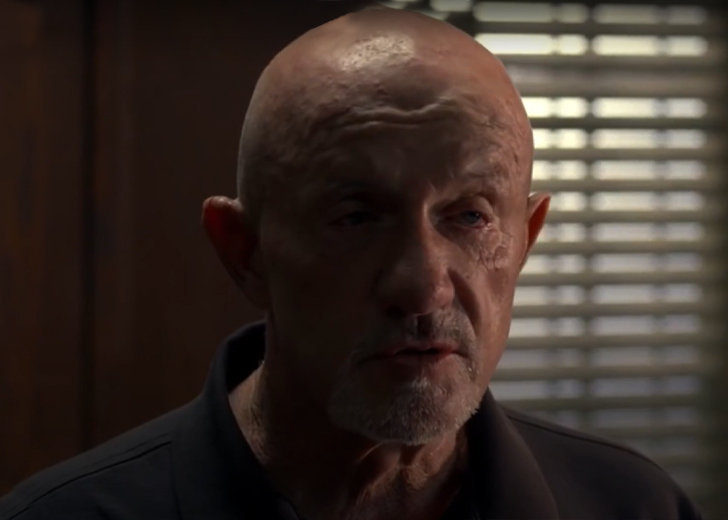 Jonathan Banks is a master at portraying brooding evil characters and is best known for playing Mike Ehrmantraut in Breaking Bad and its prequel series Better Call Saul. 
However, the veteran actor already proved his talent 37 years ago in 1984's Beverly Hills Cop, playing thug Zack against Eddie Murphy's Axel Foley. 
Banks started his professional journey in the entertainment industry in 1974 when he played a clueless guy in an informational short movie about menstruation.
Since then, he has shown his versatility in every project he has been a part of. 
In his forty-five years as an artist, he has appeared in notable movies like Coming Home, Gangster Wars, 48 Hours, Airplane, Gremlins, Freejack, There Goes the Neighborhood, Crocodile Dundee in Los Angeles, and Reign Over Me. 
The actor has also featured in television projects like Barnaby Jones, The Waltons, Cagney & Lacey, T.J. Hooker, Designing Women, CSI Diagnosis: Murder, Highlander, Alias, Day Break, and many more.
Banks as Michael "Mike" Ehrmantraut
Banks portrayed his critically acclaimed character Michael Ehrmantraut in Breaking Bad from 2009 to 2012 and its prequel show Better Call Saul from 2015 to 2020.
Ehrmantraut is a former corrupt Philadelphia cop who worked as a private detective, chief of security, cleaner, and hitman for Gustavo Fring and, occasionally, Saul Goodman.
He appears in all three seasons of Breaking Bad, Better Call Saul, and El Camino; one of just two individuals to do so. The other individual was Ed Galbraith. 
Ehrmantraut is a calm and calculated character who efficiently executes his duties for Fring and knows how to operate under the radar on both sides of the law.
He possesses a considerable up-to-date understanding of forensic evidence, surveillance systems, and police procedure as a former beat police officer and is a true professional. 
He is well-trained and composed under combat circumstances like dismantling a large number of hostiles with ease using science and extensive planning. Ehrmantraut's one son, Matt, also became a cop.
Jonathan Banks' Net Worth in 2021
The Airplane actor has established a very successful empire for himself over the course of his nearly five-decade career through his remarkable supporting characters.
According to Celebrity Net Worth, Banks has an estimated net worth of $5 million as of 2020.
Awards and Accolades
Banks has received multiple honors for his role as Ehrmantraut over the years. His performance in Better Call Saul continues to garner praise.
The veteran won a Saturn Award for Best Supporting Actor in 2013 from the Academy of Science Fiction, Fantasy, and Horror Films. 
In 2015, he earned the Online Film and Television Association's Best Supporting Actor Award and the Critics Choice Television Awards.
Besides this, the 74-year-old actor has received six Emmy nominations for the role of the former corrupted police officer.
Apart from the Breaking Bad universe, Banks was also nominated for an Emmy for his performance as an FBI agent in the show Wiseguys. He also won a Robert Altman Award, a Special Gotham Jury Award, a BFCC Award, and an OFTA Film Award for his performance in Mudbound.