Jericka Duncan's Parents Are Proud Of Her Achievements in Life
Jericka Duncan is the national correspondent for CBS News.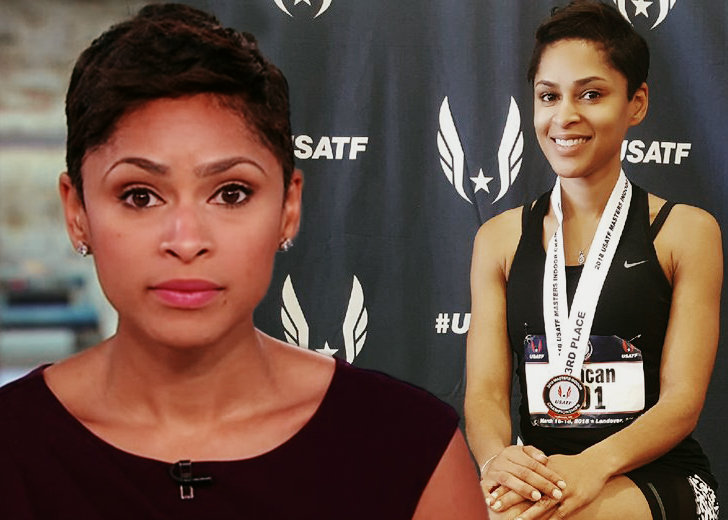 Jericka Duncan seems to have journalism in her genes. The daughter of the former CBS Sports Network reporter Ronnie Duncan reached a milestone, being a national correspondent for CBS News. 
However, Jericka seems to be the only one to follow in her father's footsteps. Here's what we know about her siblings and her parents.
Duncan's Parents and Siblings
Duncan's parents are Ronnie Duncan and Yvonne Duncan. 
Ronnie, whose birthday falls on October 14, has extensive experience in the broadcasting sector. Since starting his career in 1978, the award-winning journalist has donned hats of a sports reporter, sports anchor, sports director, talk show host, and news correspondent.
He has worked with companies and people such as WJZ-TV, WOIO/WUAB, WKNR, and Oprah Winfrey.
An owner of Slam Dunc Production, Ronnie produced the award-winning documentary The Other Color of Winning, which was about the Cleveland Browns' historic 1964 Championship team.
As for Jericka's mother, Yvonne has an excellent academic history. After graduating from White Plains Senior High School, the New York native went to three different universities. She studied English at Morgan State University, went to Delaware State University, and took up Paralegal Studies/Law at Kent State University.  
The Duncan couple has three children — two daughters Jericka and Jasmine, and son Joshua.
She Has Made her Parents Proud
Duncan celebrates her birthday on August 12.
She attended Aurora High School and became their Athletic Hall of Fame Inductee in 2014. Her athletic proficiency earned high school track and field records, four of which stood until her induction.
Jericka continued her involvement in sports during college. Attending Ohio University on both academic and athletic scholarships, she majored in communications and broke college records. She also achieved the NCAAP Image Award of Athletics in 2005.
She started her career at WETM-TV in 2007. Jericka, a mother-of-one, made constant progress and became the national correspondent for CBS News in 2013. 
Courtesy of her perseverance and hard work, she has made her parents proud. Her father, the current correspondent for Cleveland 19, is her number one fan and is very proud of her career and accomplishments.
In 2019, he praised her, stating she was a remarkable daughter and mother.
Both of Jericka's Siblings Are Married
Jericka is a proud elder sister to her two younger siblings.
Joshua, her younger brother, is an educator at lululemon Huntsville, a sportswear store, since August 2016. He is also a trainer and coach at SweatLocal, a physical fitness center.
"I help the fearful become fearless!" reads his Facebook profile bio, something which he achieves through making people fit and healthy. Besides his career, Joshua is leading a married life. He got engaged to Danielle Nicole Low on August 4, 2019, and married her in mid-2020.
Similarly, Jericka's younger sister, Jasmine, is also married and has a kid with her husband.