Jeffrey Dean Morgan Considers Working With His Wife on 'The Walking Dead' the Highlight of His Career
The actor is elated after working with his wife in one of the new episodes of 'The Walking Dead.'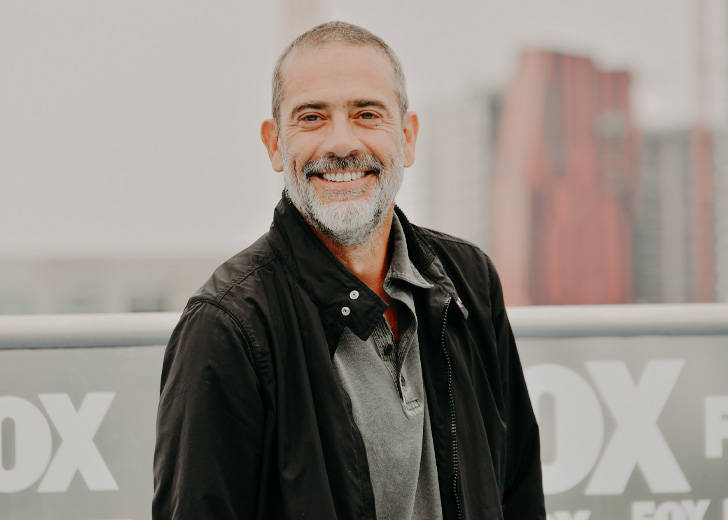 Fans of the popular series The Walking Dead have been impatiently waiting for many years to see Negan's backstory on the show. 
Finally, The Walking Dead introduced the woman responsible for Negan's notorious baseball bat. Actress Hilarie Burton was seen playing the part of Lucille, Negan's wife, in a guest appearance for the latest season's recently added episodes.
However, Jeffrey Dean Morgan, who plays the role of Negan, was ecstatic about the fact that his real wife was playing his reel wife.
Morgan Considers Working With His Wife 'The Highlight Of His Career'
The actor still cannot get over the fact that his wife portrayed his on-screen wife's role. Last month, the 54-year-old actor uploaded a string of pictures on his Instagram from an upcoming episode of The Walking Dead where Burton, his real-life wife, played the part of his wife on camera. 
The episode is called Here's Negan, and the pictures were a sneak peek of how much fun the real-life couple had while shooting for their scenes. Burton and Morgan's characters are seen looking into each other's eyes as they sat on a bed in these pictures.
The actor captioned their photos by mentioning that working with his actress wife was perhaps the highlight of his acting career. Morgan also gushed, declaring how lucky he was to get this opportunity. 
The post flattered his 38-year-old wife, and she teased her husband by writing whether he was trying to kiss her later. She also proclaimed her love for Morgan in her reply. 
More About 'The Walking Dead' Special Episode
The episode was aired on Sunday and showed Negan reminiscing about his past. The reformed villain was also seen trying to figure out his future.
Fans of the series will remember that Negan's wife had passed away from cancer and became the namesake of the famous weapon Negan is associated with. The episode is about how the notorious character came to power and how he got his barbed-wire baseball bat and leather jacket in The Walking Dead. 
Viewers also saw Negan's transformation from being a terrible disloyal husband to a caring and loving spouse. There was a time when Negan did not even accompany her to the doctor as he was busy betraying her. 
But he had to be away from his dying wife as a biker gang detained him. He found his wife dead when he eventually returned home. Negan's wife's untimely death made him take revenge on the bikers who held him captive. He finally entered a conflict with Rick Grimes (Andrew Lincoln), and the rest is history. 
Hilarie Burton appears in one of the six recent episodes of The Walking Dead Season 10. Jeffrey Dean Morgan's wife, who gained fame for her acting in One Tree Hill, has also appeared across other shows such as Extant, Lethal Weapon, and Council of Dads.