'Scariest 10-Year-Old' Jackson Robert Scott Is Now 13 and Busy with His Growing Acting Career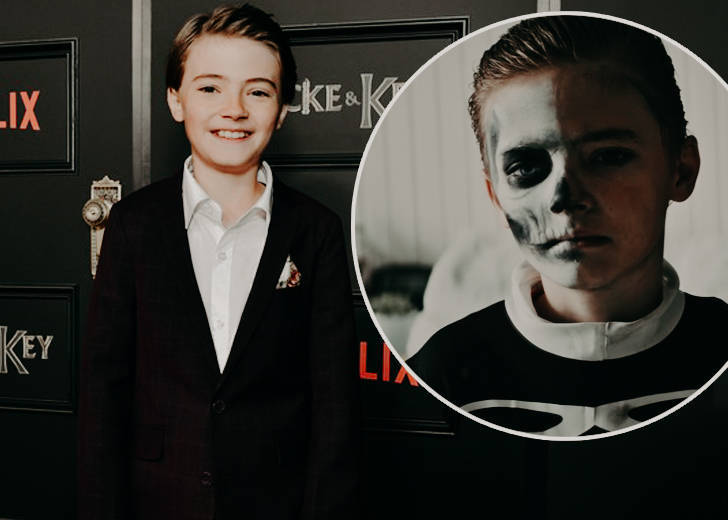 Child actor Jackson Robert Scott got his first big break playing Georgie Denbrough in It Chapter One in 2017.
Scott, who was once deemed the 'scariest 10-year-old in America' for his role in the supernatural horror film, maybe young in age, but as an actor, he is fierce and talented.
And there is no stopping him as he lands bigger, better roles by the day. 
Jackson Robert Scott's Age 
Scott's Instagram bio claims that his mother handles his social media account. Even then, the child actor updates his fans and followers on whatever is happening in his life. 
For instance, on his 12th birthday in October 2020, he shared a few highlights of his birthday celebration on his Instagram handle. 
And the post clarified that he celebrated his birthday with his Locke and Key family.
"Although my birthday was a couple weeks ago, I want to share some of the highlights from my birthday celebration!" he captioned the post.
He also added his birthday was a weekend full of cake, sushi, basketball, and "hanging out with my Locke & Key Family!"
At the end of the caption, the young actor thanked everyone for the birthday wishes. "You made my day so special," he remarked. 
Scott, who was born in October 2008, turned 13 in 2021. 
Jackson Robert Scott's Movies and TV Shows
While most actors wait for years to land a major role in their career, this young actor has already made his mark at the age of 12. 
Since getting his breakout role in IT, he has played in a handful of movies and TV series.
Scott plays a prominent role as Bode in the supernatural drama series Locke and Key. When the series was picked up for season 3 back in December 2020, he took to Instagram to share his excitement.
The young actor also starred in WandaVision, Rising, and Gossamer Folds. 
With the success of his acting career, Scott is broadening his horizon.
He launched his merchandise and proudly announced the venture through his Instagram on December 4, 2020. The limited-edition merch included T-shirts, hoodies, and masks. 
Jackson Robert Scott Started Career at Age 7
Scott started auditioning for acting gigs when he was at the age of seven. He landed a major role in his first project itself in the TV series Criminal Minds in 2015. 
In 2017, he appeared in season 3 of the fan-favorite TV series Fear the Walking Dead as the younger version of Troy Otto's character.
However, when the WandaVision actor landed his role in It, it changed the game for him.
Within a short span of time, he managed to land more extensive projects. Some of which include The Prodigy, It Chapter Two, and Skin. 
In fact, his short film Skin went on to win an Oscar for its compelling storyline in 2018.
Jackson Robert Scott's Family
The Pheonix, Arizona native was born to dad Dan and mom Robin Scott. There isn't much information about his parents as they like to keep their lives away from the limelight. 

Robert Scott with his sister, Addison Scott in April 2021. (Photo: Instagram)
We do, however, know that he has a sister, Addison.
There seem to be just as many pictures of her on the 13-year-old's social media as his own. 
For instance, being a proud brother, he cheered her on when she was about to perform her first-ever vocal showcase. But that was just one of the many things that make him a good brother.