Steve Lund's Gay Rumors Put To Rest After His Interview From The Past Resurfaced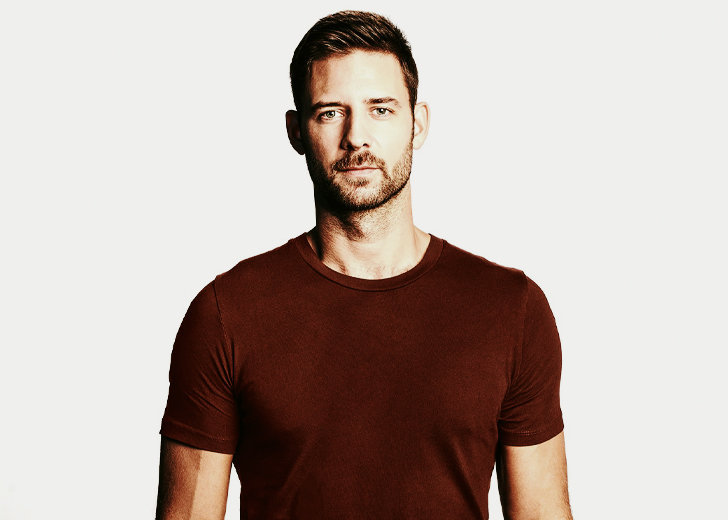 Canadian actor Steve Lund is known for wooing ladies on the screen with his charming good looks — especially in the Canadian television series Bitten, where he has a sizzling on-screen relationship with Paige
The actor's real-life relationship, however, remains cloaked in a veil of mystery. As he has remained tight-lipped about his relationship, fans have often speculated him to be gay. The gay rumors were stoked after Lund posted a slightly risque photo of him with a friend. 
Gay Rumors Originated From Instagram Post
The rumor about Steve Lund being gay circulated when he posted a photo of him hugging a man with a caption that read 'I do.'
The post left many speculating about his sexual preference. Another photo that gave rise to similar questions were posted in his social media account in September 2017, where he could be seen posing with only his underpants.
While Steve's posts were bold, the intent behind them seemed lighthearted and jestful. The first photo of him hugging a man named Jeff Lohnes was nothing more than a fun post by Lund. Lohnes is married and has a child with his wife.
Lund Dated A Girl Named Steph
Steph had never been public about his relationship with any female. Instead, he kissed his male co-star, Dan Levy, in the TV series, Schitt's Creek, which fueled the gay rumors.
However, the speculation was put to rest after his old interview where he talked about his ex-girlfriend and ideal dates resurfaced on the Internet.
In a conversation with AfterBuzzTV, when asked what Steve's ideal date would be, he said, "It would be like a whole day thing starting with brunch that I made, going to a concert or something like outdoor hiking and eating awesome food and going to an amusement park." 
He talked about going on dates with girls to activities like go-karting, bowling where he let them win on purpose.
Steve also shared a story of his ex-girlfriend, Steph in the 39-minute-mark of the interview. He disclosed they had gone to Medieval Times (a medieval-themed restaurant), where they made a ruckus and were kicked out.
Lund and Steph, as Lund puts it, were down a few pints at the restaurant, and his then-girlfriend was so drunk that she threw chicken wings at the server. "She was really fun, and we had a lot of fun together," he said about his ex-girlfriend. 
Is Steve Lund Married?
It is unknown whether Lund is married or if he has a girlfriend. There has been no confirmation for matters regarding his love life. Even his social media is reticent about the topic. 
However, the Nova Scotia native has a god-daughter named Eliana Grace McArthur about whom he posts on Instagram.
While the Canadian actor does like sharing a little about his god-daughter and his brother, he has kept his love-life concealed. Until the actor comes out and reveals his personal matters himself, it would be insensitive to make assumptions of his relationship status and also his sexuality.