Is Actor Keir Gilchrist Gay in Real Life?
Keir Gilchrist grew up in "super liberal" Toronto around tons of gay people, but is he gay?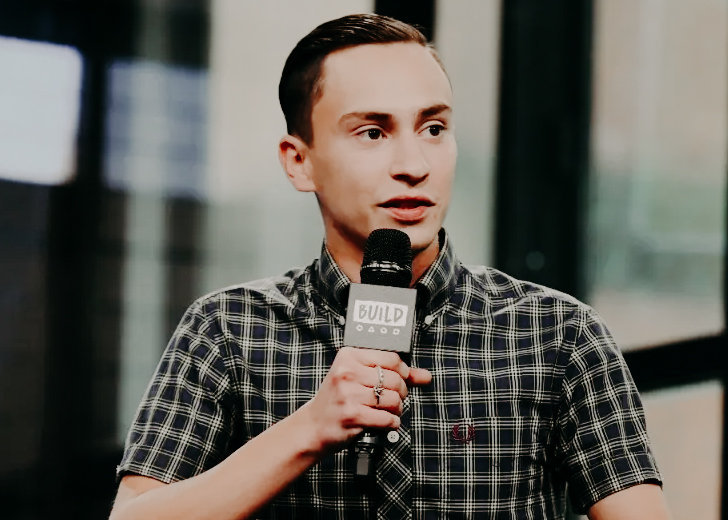 Keir Gilchrist made his presence in Hollywood known with his breakout hit United States of Tara. In the show, he played Marshall, a confident young gay man, and refreshingly being gay was not a central trait of the character.
Gilchrist also had a scene in the series where he was seen kissing another guy. 
Credit where credit is due, the actor played his part to such a degree of perfection that naturally, people began questioning if he was gay in real life. 
Is Keir Gilchrist Gay in Real Life?
Gilchrist is in a committed relationship with his Atypical costar Michelle Farrah Huang and can often be seen gushing over her in his socials. 
On June 3, 2021, Gilchrist took to his Instagram to wish his partner a happy birthday. He also mentioned that he wondered how he got so lucky.
The post came with a slew of adorable pictures featuring the stunning actress being herself. The snaps began with the actress taking a shower with her extensive rubber duck collection and went on to show her in the great outdoors, cuddling with her dog and leading what appears to be a rock concert.
The final picture of the set framed the actress when she was just a toddler. Dressed in a Minie Mouse t-shirt and soft denim trousers, the actress held her water bottle at her waist. 
The couple can be seen swooning over one another in posts dating back to 2017. 
Finding His Way to 'United States of Tara'
In anr inteview with Vulture, the Toronto-based actor recalled that he made a self-tape for his part in United States of Tara and ended up being flown to LA for auditions. 
He also noted that the production had taken a chance with the actor because, at the time, he was just a 15-year-old kid from Canada. However, despite his humility, it is noteworthy that he began acting at the age of 10. 
He also credited the show for getting him to where he was today. He also admitted that his role was amazingly impactful, especially for many people in the LGBTQ community. He added, 
It's really amazing, people still come up to me and say, 'Oh my god you played Marshall. That role meant so much to me.'
As mentioned before, Gilchrist portrayed a confident gay character in the show, and he believed that his upbringing in a "super-liberal" city like Toronto was a part of the reason he was chosen to play the part. 
Hailing from Toronto, he claimed that he grew up around tons of gay people. He added that his early years did not have much tension with subjects like homophobia or racism. 
"Obviously, those things exist everywhere," he said, "but it wasn't as big of an issue where I grew up as maybe for other people."
Gilchrist concluded that his upbringing played an important part in fleshing out his character in the series, especially because he was able to portray the complicated character dynamics with ease at such a young age.