How Did Ariana Biermann Lose Weight? The Internet Star Gets Candid About Her Weight Loss
Ariana Biermann runs 3 to 5 miles a day as her cardio.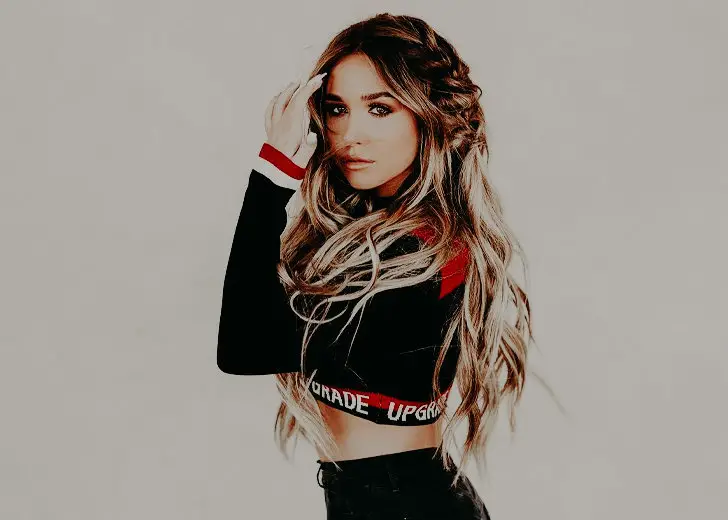 Ariana Biermann, the daughter of Kim Zolciak-Biermann and Kroy Biermann, is a reality television personality, fashion influencer, and social media star. She has appeared in the reality show The Real Housewives of Atlanta.
However, being in the spotlight has never been easy for her. She constantly receives various comments related to her weight loss transformation and is the subject of plastic surgery rumors.
How Did Ariana Biermann Lose Weight?
During Biermann's Instagram Q&A session on July 3, 2021, a few of her followers asked her about her weight loss and appearance through Instagram stories.
Addressing those questions, she, who has over 650 thousand followers on Instagram, candidly opened up about her weight loss journey and her daily routine to keep her weight in check.
Biermann shared that she hit the gym every day and performed a lot of cardio. She revealed she runs 3 to 5 miles a day with her waist trainer and is also rollerblading lately.
When asked to share the "highest" and "lowest weight" she's ever been, the 5 feet 2 inches tall diva revealed she was 167lbs at one point but weighed 118lbs at present.
Another question from her follower read, "did you get liposuction or a tummy tuck?" To that, she refused having done any sort of tummy tuck. She wrote, "Nope just worked my [explicit] off."
Through her stories, she also hinted that spending long hours in the gym would help her followers achieve a slimmed-down physique like her.
The influencer further admitted having lip fillers to plump up her lips. But she denied having done a jaw filler by showing off her beautiful jawline when a follower asked, "do you have jaw filler?"
People Body-Shamed Her While She Was Growing Up
Biermann says body-shaming isn't limited only to those who struggle with weight or obese people. The social media star took to TikTok to share her experience and views on body shaming on March 17, 2021.
"As somebody who has been both sides of this, I want to start off by saying it doesn't hurt any less coming from either side," she said. "I was called fat on social media growing up my whole life… as well as in school."
But after a point of time, she realized she was fueling people's negativity through the way she felt about herself and her confidence - which was unacceptable to her.
She decided to change that and worked hard to become "the skinny legend bad [explicit] that I am." Afterward, she also became confident, happy, and loved herself more.
That being said, she received baseless comments from people, saying she was using drugs or was either sick just because she lost her weight.
But by that time, she was strong enough to handle the negative comments, realizing one would get body-shamed no matter what size they were.