A Look at Hilary Duff's Plastic Surgery History and Evolving Appearance throughout the Years
Hilary Duff flaunting her seemingly everlasting youth in the public eye has prompted critics to speculate plastic surgery.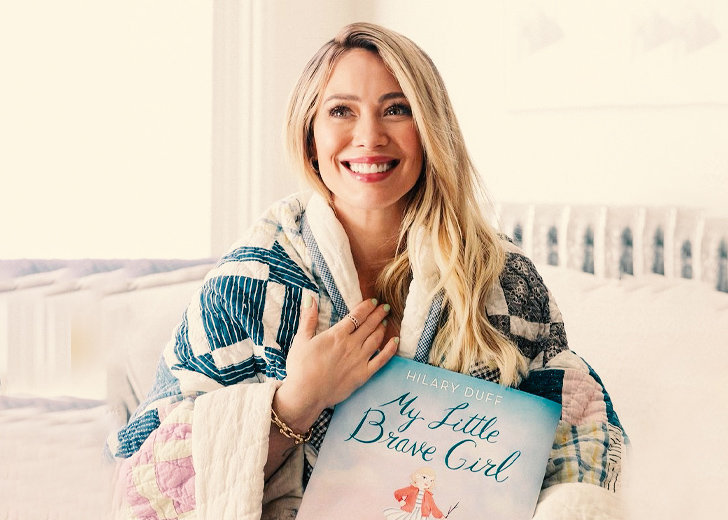 Hilary Duff has been in the spotlight for the last two decades, all the while flaunting her apparently age-defying complexion and ever-young beauty. 
The actress's appearance alone has been sparking plastic surgery rumors for more than a few years now. However, she has chosen to remain mum on the matter. 
Instead, she credited her timeless appearance to her extensive beauty routine in an interview with The New York Times.
The Secret to Her Everlasting Youth
According to the 2017 report from the outlet, her daily skincare regimen consisted of expensive creams and oils that came at a whopping $1,244 price tag.
Her skincare must-haves included brands like La Mer and Laura Mercier. Her skincare regimen was crafted under the expert supervision of her dermatologist, Dr. Harold Lancer. 
Dr. Lancer's clientele consists of A-list names, including the beauty mogul Kim Kardashian. 
She also added that she put on face masks fairly frequently. Among her favorites were the 24K Gold by Peter Thomas Roth and m-61. 
However, that was just the tip of the iceberg. Apart from her skincare routine, she also disclosed her makeup preferences, hairstylists, choice of fragrance, and more.
In short, her glowing beauty has not been as effortless as it seems and certainly is not cheap either. 
Duff's Plastic Surgery Rumors
That being said, Life & Style Magazine reported critics were steadfast on the belief that Duff has gone under the knife more than once. She has been accused of getting a rhinoplasty, lip injections, and even breast implants.
She has not addressed most of these accusations, but in 2014, she clapped back at accusations of lip injections.
The Younger star put out a tweet where she denied ever having undergone the procedure.
She then called out the publication that published the story and said,"...know u need stories, in this case, it's just red lipstick and a fancy angle."
The only known cosmetic surgery she has had are the porcelain veneers on her teeth. As a result, her teeth were rendered whiter, larger, and more symmetrical along the bottom edges.
Allegedly, she had her teeth filed down after the procedure because the press and netizens said they looked like horse's teeth. 
Duff apparently went through with the procedure because she was always chipping her weak teeth on microphones. 
It is undeniable that the Duff everyone saw in her breakout hit sitcom Lizzie McGuire in 2001 has changed a lot in the two decades since.
In conversation with the Huffington Post (via Us Weekly), she admitted, 
I grew up in people's living rooms, and so they know me as this little blonde, perfectly-relatable girl. And that's fine.
As of this writing, she is a 33-year-old mother of three who still looks like she is at the prime of her life. And although the accusations of plastic surgery have not been validated or proven, they are understandable at the very least.