The Real Reason That Originated Hero Fiennes Tiffin's Gay Rumor
Has Fiennes Tiffin ever dated his co-star Josephine Langford? And in which short film he was the subject to gay attraction?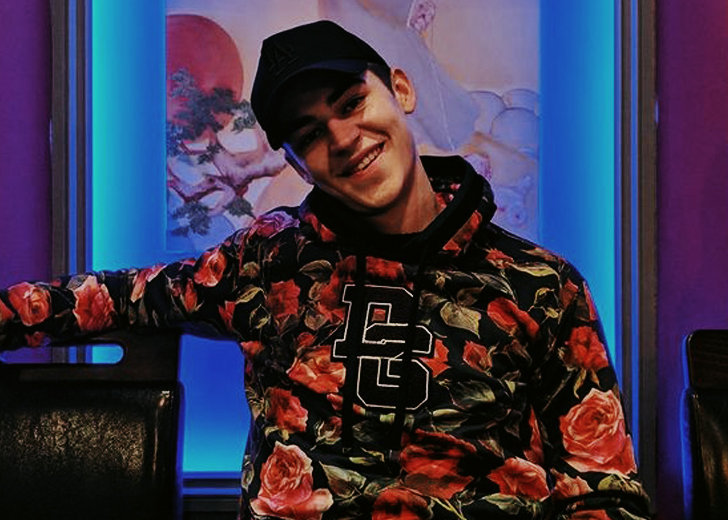 Hero Fiennes Tiffin — the actor best known as young Lord Voldemort (Tom Riddle) in Harry Potter And The Half-blood Prince and as Hardin Scott in the movie series After — is usually amongst the talks either for his rising career or for his personal life.
And because he prefers keeping his private details under wraps, there have been many rumors, including him dating his After co-star Josephine Langford.
Among such rumors,  there have also been speculations where fans have likened him to being gay for his portrayal in a short film where he hints at being attracted to his male friend. 
But what is the truth about his personal life? Has he ever dated his co-star Langford? And in which short film ignited the gay rumors? Find out everything below!
Hero Fiennes Tiffin Was Subject To Gay Attraction In Baz Luhrmann's Short Film
In 2017 Australian director Baz Luhrmann directed a short film titled The Secret Life of Flowers for H&M's new Erdem collection. In addition to Hero Fiennes Tiffin, the film starred Tom Rhys Harries and Ruby Dagnall.
In the film, Tiffin visits a mysterious country mansion filled with flowers with his friend, played by Harries. There, Tiffin comes across Harries' sister, played by Dagnall, and gets mesmerized by her beauty. After witnessing this, Harries, on the other hand, gets disappointed, as he owns feelings for his friend Tiffin.
In this love triangle, the 23-year-old English actor becomes subject to gay attraction while he lets his heart drown for exquisite lady Dagnall.
But on the internet, people have tried to identify Tiffin as being gay based on the short film, which is wrong and baseless. Although he has not been vocal about his personal life, the rising actor cannot be tagged with false speculations.
Has He Ever Dated His Co-Star Josephine Langford?
It is undeniable that the on-screen chemistry between Hero Fiennes Tiffin and Josephine Langford in the After movie series is beyond amazing. Although the film series plot throws them into a difficult and challenging relationship journey, they look like a 'made for each other' kind of couple.
Their chemistry on-screen was so real that people started wondering whether they are also real-life couples.
Well, it can be disappointing to hear, especially for After fans — the two have not dated each other so far. This confirmation has been done a few times by both the actors during their interviews.
Speaking to Cosmopolitan in April 2019, Langford said that fans would "ship anything," clearly denying her supposed relation with Tiffin.
Hero Fiennes Tiffin Reveals He Has Never Been In A Relationship
Yes, Hero Fiennes Tiffin has not been in a relationship so far, and he hasn't had a girl in his life to call his girlfriend. As shocking as it sounds, it is true, as he explicitly mentions while answering Google questions. 
While speaking to Elle in February 2019, the actor spilled some beans about his personal life.
I've never had, like, a proper relationship. I haven't had a girl I would call my girlfriend.
But that does not take away the fact that he remains a heartthrob to his fans. 
'After We Fell' 
On-screen lovers Hardin Scott and Tessa Young are about to hit the theatres to enchant viewers once again. Though we do not have an exact release date for the After We Fell movie, there has definitely been a buzz around social media. 
Fans all around are excited as ever to see Hero Fiennes Tiffin and Josephine Langford be a couple on the screen once again. The two, though not dating in real life, make fams believe they are, with the way they portray their characters. 
We wish them all the success in their endeavors ahead.