Actor Hannah Gross's Family, Movies & Acting Career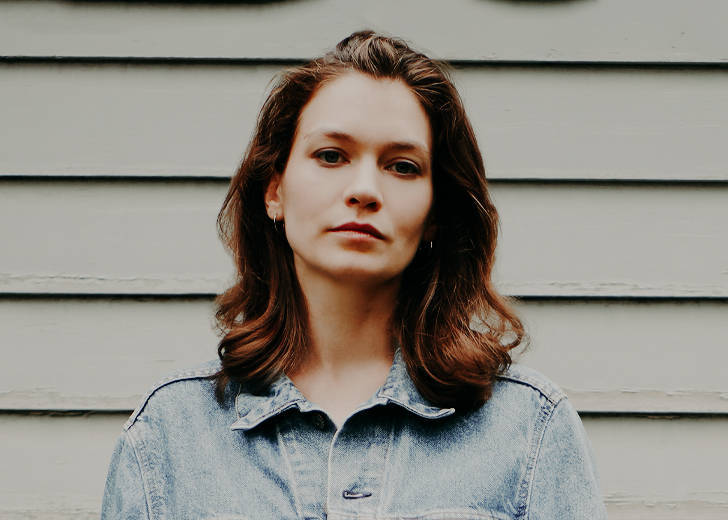 Hannah Gross's captivating performances in her movies never fails to mesmerize her audiences.
Despite being in the industry for quite a long time, the actress's career breakthrough was her role as Debbie Mitford in Mindhunter, a Netflix series released in 2017.
Ever since undertaking the role in Mindhunter, she has gained considerable attention for her talent.
In fact, the talented actress was brought up by her actor parents, which might have somehow influenced her to follow the same career path. 
Hannah Gross's Family Supported Her Career
Gross was born in Toronto in 1990 to her parents — mother Martha Burns and father Paul Gross.
Both her parents have done plenty of notable works throughout their acting profession. The most notable ones are Paul's TV series Due South and Martha's TV series Slings and Arrows.
Besides, Gross's father has bagged over a dozen prestigious awards in different categories. 
Coming from an acting family, Gross mentioned in an interview that her parents were very supportive of her career choice from the start. 
The Canadian actress's pursuit of acting began when she moved to New York to extend her education and enrolled in New York University for a Bachelor of Fine Arts in Theatre.
While talking to Interview Magazine, Gross mentioned that she never joined theatre because of her shy nature until high school.
She further elaborated that joining the university was an eye-opening experience for her as she witnessed other students' huge passion for acting. 
After taking a semester break from her the university and doing a play in Toronto, the actress resumed her education.
She also expressed how she was more inclined to the writing and directing side, but after realizing that it wasn't an easy venture to pursue, she dropped it and began focusing on acting.
Gross debuted in the entertainment industry as a profession with the movie I Used to be Darker in 2013.
She mentioned that being in the movie made her fall in love with indie movies, and so she invested herself in doing indie movies for most of her early years. 
Since then, she has appeared in several movies. 
Hannah Gross's Movies and TV Shows
Gross got her breakthrough in the 2017 series Mindhunter. After that, she appeared in some notable movies and TV series such as The Mountain, Joker, Tesla, Falling, and The Sinner. 
Although her role in Mindhunter ended after ten episodes of her appearance, her potential shone through.
Over the years, Gross has been in over two dozen movies and three TV series. 
It hasn't been too long since The Sinner actress grabbed considerable attention in the industry, she has yet to make a lasting impression in the industry.
Even so, she has accumulated a respectable net worth of 1.2 million dollars, according to Idol Net Worth.
The actress's professional career is quite well-known, but some of her additional facts might as well be of some interest. 
Talking to the Interview Magazine, the Toronto native mentioned she would probably be an archeologist if she had not been into acting. She elaborated:
...I went to theater school because I realized I wasn't actually skilled at anything. Maybe an archeologist. My grandmother grew up in the badlands of Alberta, so we spent every summer going bone hunting.
While answering the series of questions in the interview, she talked about working in Hooters for three weeks after she received her bartending license. 
The actress leads a very private life. So private that she is not even on social media platforms. Only a bunch of her fan pages could be found on Instagram and Twitter.
However, when once asked what best advice she had received, she replied, 'Women should never seriously date someone in their mid-twenties.'
Going by that statement, Gross might very well start dating seriously any time now.