Gibi ASMR Revealed Her Real Name! Learn More about Her Personal Life and Net Worth
Gibi ASMR dropped a huge bomb in her recent video.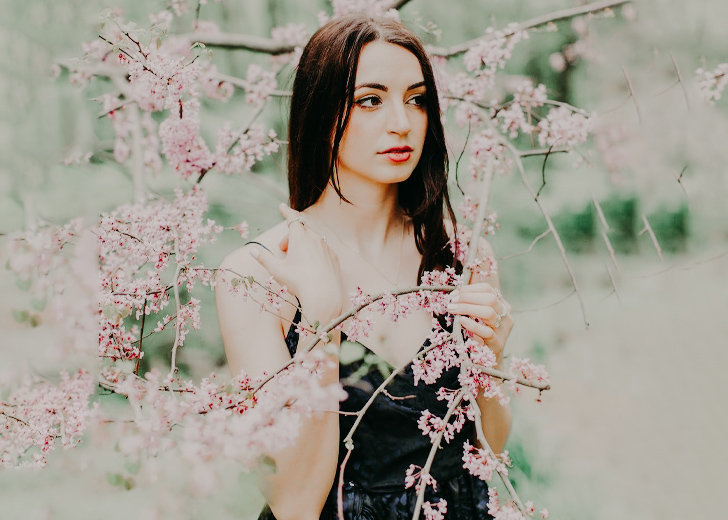 Over the past few years, Gibi ASMR has emerged as one of the most recognizable faces in the YouTube ASMR community. She has amassed over 3 million subscribers while helping people relax through the internet-coined phenomenon, ASMR.
Despite having over 3 million followers, Gibi's real name has been a secret for privacy reasons, but in her latest video, the YouTuber revealed her legal name and explained her reasons.
I'll just rip the bandaid off. My real name is Gina. Umm, Gibi, Gina, it's all very similar. 
She added that she wanted to disclose her real name because she wanted to reduce stress for her friends who were afraid of accidentally revealing it but noted that her viewers could still call her by her moniker. 
More about Gibi
Although this is the first time Gibi went on record with her legal name, she has, however, in the past talked about her life. In one of her videos, she opened up about her background and ethnicity by unveiling her 23andMe results. 
The YouTuber shared that she was 37 percent Italian and 21 percent French and German.
Before revealing her ethnicity, Gibi cleared assumptions fans had about her in another video. She explained that she was indeed engaged while showing off her engagement ring. 
The same year in October, the couple got married. Her husband, Ben McCormick, is also involved in Gibi's channel.
As her channel took off, she started advocating for sponsorships to supplement her income, but Gibi revealed to Insider that it was difficult for advertisers to take her seriously as she hated negotiating. 
Gibi eventually passed over the responsibility to her husband, who now handles the business aspects of her channel.
As other ASMR creators started gaining traction, they reached out to her for advice and she directed them to McCormick. 
The two now help handle sponsorships and income streams for other ASMR creators. 
Gibi's Net Worth 
Gibi's net worth is an estimated $2 million. She receives most of her earnings from her YouTube channel's ad revenue. Besides advertisements, Gibi also gets sponsorships from brands. 
As evident from her Instagram, some of the brands she has worked with are GFuel, Audible, HELIX, Honey, CASETiFY, Raycon, Omaze, and Displate.
Her last collaboration was with Loud Lacquer for which she curated 4 nail polishes based on four of the characters she roleplayed in her channel. 
She is also partnered with Twitch and has over 248,000 followers. She stated that she ran 2 minutes of ads per every hour of streaming in accordance with her Twitch agreement. 
According to CNBC, advertising revenue can average to about $250 per 100 subscribers, making it lucrative for those with millions of followers.
Since her debut on YouTube, Gibi has continued to inspire a new generation of ASMR YouTube members.