Was Radio Producer Gary Dell Abate's Son in Rehab? Also, His Brother Died from AIDS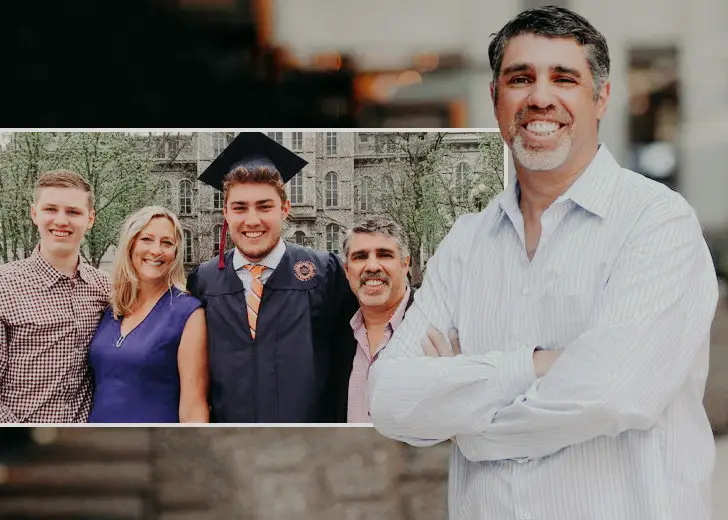 The Howard Stern Show's 'Baba Booey' seems to have endured quite a few family concerns over the years. 
Be it his son's rehab situation or the personal loss which led him to be more involved in AIDS awareness and educational campaigns, Gary Dell Abate's life has been full of misfortunes.
Gary Dell Abate's Younger Son's Rehab Situation 
According to a discussion on Reddit, Gary's younger son Lucas was in rehab. This discussion started when a user asked why Lucas was in his sophomore year of school at the age of 22. While a few users posted that he had just been taking some time off school, certain other users believed that he went to rehab due to a drug problem. 

Discussion about Gary Dell Abate's son Lucas' rehab (Source: Reddit)
Although, nobody from the family has officially addressed the truth about the rumor. 
Gary Dell Abate Also Has Another Son
Gary has two more members in his family other than Lucas. The radio producer has been married to Mary Caracciolo, now Mary Dell Abate, since 1992. She does a lot of volunteer work for various organizations and schools. Additionally, she is also a graphic artist and teaches painting classes to grammar school kids in Greenwich. 
The couple has two kids. Lucas is a DJ by profession, and the elder son Jackson works at Netflix. 

Gary with his family at son Jackson's graduation 
Gary Dell Abate's Involvement In AIDS Awareness Campaigns
Other than the rehab rumors, another tragedy that 'Baba Booey' has faced in his personal life is losing a family member. 
Gary's brother, Steven, was suffering from HIV-AIDS way back in 1990. He admitted that when he first heard about his brother's condition, he didn't know a lot about AIDS. At the time, he used to think that the condition could pass from shaking hands with an infected person, but after the diagnosis realized that it wasn't true. 
After his brother was diagnosed, Gary made it a point to attempt to save him any way he possibly could. For that, he called everyone he knew to try to figure out a way to help his brother, all the while hoping that one of those people could tell him something that he didn't already know about.
However, he realized that it wasn't the case. He even admitted that there wasn't much anyone could do at the time, and the family had to accept that. 
Eventually, when Steven became too sick, he was moved to a hospital for better care. There they were faced with another problem that made it harder to bear, the prejudice against AIDS. 
Prejudice Lead

Gary Dell Abate

 To Join AIDS Awareness Group
This prejudice was so high that the nurses didn't want to take care of Steven and were outraged that he was admitted in the first place. Due to this, they had to move him to a separate floor reserved only for AIDS patients. However, that too was challenging because soon enough, it started taking a toll on the entire family. 
Being an incurable condition, and due to excessive complications resulting from AIDS, they lost Steven in January 1991. By then, the family had learned how inconsiderate and intolerant the world was about the disease. 
In order to change that, Gary decided to join forces with LIFEbeat - The Music Industry Fights AIDS in an attempt to educate people about it, and he has been a part of it ever since. 
LIFEbeat is an AIDS awareness group that performs at concerts and sponsors public service announcements on MTV to educate another generation about AIDS and bursts age-old myths about it.