'Star Trek: Discovery' Actor Ethan Peck's Gay Rumors Dispelled after Dating News Surfaced
Ethan Peck is dating Molly DeWolf.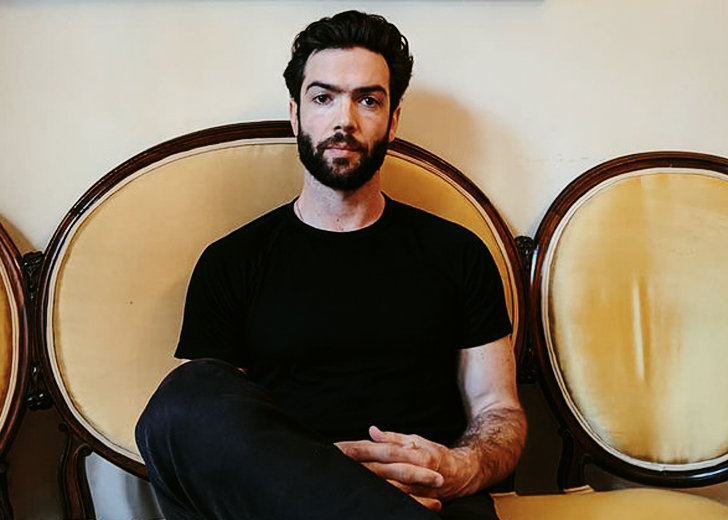 While American actor Ethan Peck has starred in several TV shows such as 10 Things I Hate About You and Adopt a Sailor, he got massive acclamation for his role as Spock in Star Trek series.
Spock's apparent gay inclination got associated with Peck, resulting in his gay rumors. However, the rumors got dispelled when Peck started dating his girlfriend Molly DeWolf. 
Peck's Character Is Thought to Be Gay
Peck played the legendary character of Spock in the 2017 show Star Trek: Discovery.
Spock had been speculated to be a gay character ever since the franchise started back in the 1960s. Fans have always theorized that Spock was in a relationship with Kirk.
Since Peck played Spock in the series, many assumed that he could be gay. To top it off, the series featured the franchise's first official gay couple in over 50 years of running, further amplifying the rumors.
Also See: Jaden Smith Keeps Fans Guessing If He's Gay
His Relationship Defied the Gay Rumors
Though the gay rumors circulated, the news of Peck's dating status dispelled all gossips. In 2018, Dailymail reported he was dating entrepreneur Molly DeWolf Swenson. 
Judging through their social media, Peck and Swenson were dating since 2016, and the pair timely posted pictures of one another.
On September 18, 2018, the entrepreneur posted a picture with Peck and wished him happy two years, hinting at the starting date of their relationship.
Then on December 8, 2017, Peck wished his girlfriend a happy birthday. He congratulated her on turning 30 and releasing her first single.
Likewise, Swenson congratulated Peck on his Star Trek casting through Instagram in August 2018 and stated she was proud.
Swenson Is the Co-founder of Good Today
Peck's girlfriend has done pretty well for herself. A thriving entrepreneur, she owns a company named Good Today, which works for charity and philanthropic activities.
Swenson is the head of Global Partnerships at Community.com, where she works full time.
She is also a public speaker with episodes in Ted talks. Besides, she is an award-winning film producer and was a participant in American Idol season 10. Talk about being an all-rounder!
Peck's Rumored Relationships
Before Swenson, Peck was rumored to be dating American actress Julianna Guill. The rumors came about after the duo were repeatedly spotted on events together. One such highlight was at the Los Angeles fashion show where they were together.
Ethan Peck is so lucky to be dating @juliannaguill! Wish I can have a girlfriend like her! If I did, I would be The luckiest guy On earth! — Aaron Wu (@lakersaw1) June 22, 2016
Also, he was romantically linked with fellow actresses Lindsey Shaw in 2010 and Kelsey Chow in 2018.