Emily VanCamp Is Happily Married to Josh Bowman — Pregnancy on Radar
Couple Goals Alert!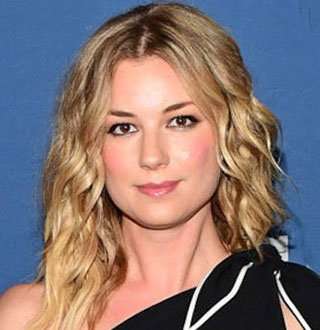 Canadian actress Emily VanCamp dedicated an Instagram picture for her husband's 33rd birthday on March 4, 2021, and conveyed her love for him. 
She took to Twitter a monochrome picture of her partner-in-crime, Josh Bowman, laughing in joy while looking at an undisclosed object in his hand. In the caption, she wished him a happy birthday after citing that the day was "the best day" with her "best human."
Her friends and followers were quick to add on their birthday wishes for her husband. But that wasn't all. Many observed and remarked that the object Bowman was looking at with delight could be a pregnancy kit.
An Instagram user named anachristina92 wrote, "Is he looking at a pregnancy test???" Another user shared if the pregnancy theories were to be true, it would be a magical day.
The comment section didn't get only assumptions; one follower put her thought into a statement. She quipped, "She is pregnant!"
While the post got plenty of comments regarding the possible pregnancy, The Everwood actress didn't respond on the topic.
If the hunches are true, it would parallel with her character's pregnancy on The Resident.
You Don't Want To Miss: Jay Ryan, Furtive Married Life With Partner! Not Kristin Kreuk, His Real Wife
Tied The Wedding Knots in 2018
VanCamp met the love of her life in the sets of the 2011 drama, Revenge. She fell in love with her co-star, Josh Bowman, who happened to her on-screen lover as well. 
As the chemistry between their characters — Emily Thorne and Daniel Grayson — intensified, their real-life relationships also blossomed. They started dating in real life when their characters got engaged in the series.
In May 2017, her boyfriend got down on one knee with a diamond during a hike. After saying yes, The Falcon and the Winter Soldier star talked about her plans with PEOPLE. She disclosed that she and her fiancé were not in a rush to get married.
We're not in a rush and we're not in the wedding planning zone. I think once we start it'll go quickly hopefully, but we're both very focused on our work, so the little time we have together, we just want to be together.
However, the good news came sooner than expected.
The duo tied the wedding knots in front of family and friends on December 15, 2018. VanCamp donned a custom-made Lela Rose wedding gown for the ceremony that took place in the Bahamas.