'Cursed' Actress Emily Coates' Family, Personal Life, and Movies And TV Shows Discussed
Emily Coates is reportedly dating photographer Anna Lucia Sadler!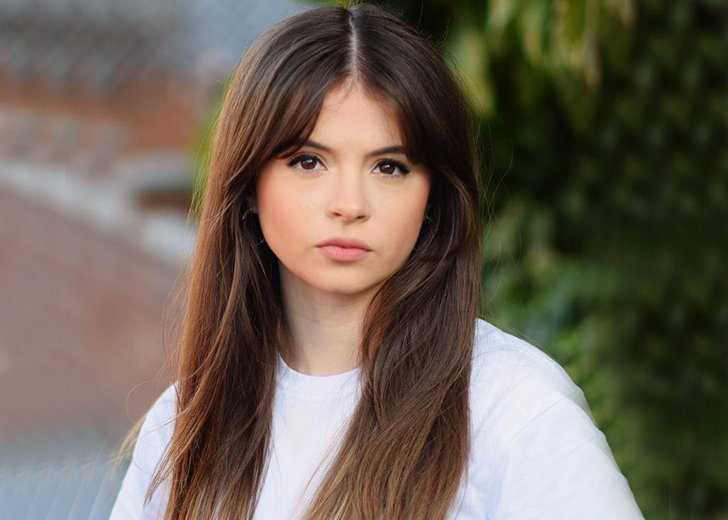 Emily Coates is an aspiring actress who is most popular for her role in the Netflix series Cursed. The actress has received praise for her portrayal of the sinister character named Sister Iris in the series.
Coates Is An UK Based Actress
Although Coates isn't vocal about things like her birth date and birthplace, it is not hidden that she is based in the United Kingdom.
The 5 feet 2 inches tall actress pursued theatre/drama education from two reputed acting institutions: the National Youth Theatre and The Actors Class—both of them located in London, UK.
After completing her theatrical education, she gathered experience as a theatre actress in several prestigious UK-based productions and theatre houses, including Petersfield Festival Theatre, Chichester Minerva Theatre, Shakespeare Schools Festival, Black Box Theatre, Class Action Theatre, and Latichico Theatre Company.
Associating with those productions and theatre houses, she appeared in theatre projects such as They Told Me I'd See Unicons Dancing, Incarnadine, Five Kinds Of Silence, School Journey To The Centre Of The Earth, and The Winter's Tale. 
'Cursed' Was Her Breakthrough Project
It wouldn't be wrong to say that Coates' role as Sister Iris in the Netflix series Cursed was one of her career's breakthrough roles.
The actress made her screen debut in the year 2019. Her debut role was in the Anna Paquin, and Lydia Wilson starred comedy-drama TV series Flack.
Since then, Coates has worked in only a handful of TV series, including Warren (2019), Ackley Bridge (2019), Ladhood (2019), and Cursed (2020).
Portrayal of Sister Iris on 'Cursed'
In the series Cursed, Coates' character Sister Iris was initially introduced as a young zealous Catholic girl who believed in the cause of the Red Paladins to slay the magical Fey tribe.
The Paladins believed the tribe to be inhuman and want to slay them to please human God.
As the story unfolded, Iris took a self-assigned mission to kill the wolf-witch or Nimue so that she could become a member of the Red Paladin army.
To complete her mission, she secretly followed Nimue, learned archery in between, and attempted to kill Nimue in secret several times.
At the end of the first season, she finally succeeded in her mission—she fired two arrows into Nimue's body while Nimue was standing on the edge of a waterfall's cliff. The attack then led Nimue to fall from the edge to the waters below.
Impressed with her accomplishment, the Pope (chief pastor of the Catholic Church) declared her a new warrior of God and told her that "they shall accomplish great miracles together."
Her Upcoming Movies & TV Shows
According to Coates' IMDb profile, the actress is working on multiple projects currently.
One of those projects is a fantasy drama film titled The Little Mermaid. The movie is a "computer-generated and live-action remake of the 1989 animated Disney movie" of the same name.
Likewise, her other project is a short-film titled Tiny Dancer. The film's synopsis reads:
Hope is studying at The Royal Ballet, the most prestigious institution for dance. But as she approaches her final performance, the first time she is to perform since her mother's death, an undiagnosed eating disorder causes her to spiral out of control.
The actress also recently completed shooting for the second season of the series Ladhood. Coates took to her Instagram to share the news with her followers on May 20, 2021.
Coates Is Close to Her Family
For anyone, their family is one vital part of their lives.
And things aren't different for Coates, too. A glance into her Instagram will give you a hint about her closeness with both of her parents and elder sister Beatrice Coates. Her mother's name is Eugenie Coates. 
Besides, the actress is also very close to her lover Anna Lucia Sadler, a professional photographer.
Although Coates has not come out about her orientation officially, her pictures, post captions, and closeness with her lover Sadler clearly speak for her love choices.