Biography Reflects Elaine Quijano Secret Love Life
Is Elaine Quijano Married And Has Husband? Biography Reflects. Elaine Quijano, an American television reporter, was relatively lesser known until she got chosen as the moderator for the first and only vice presidential debate by the Commission on Presidential Debates (CPD).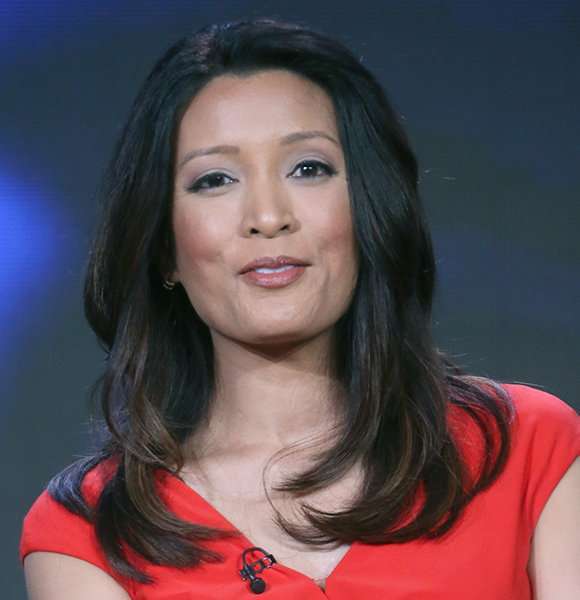 American television reporter Elaine Quijano made a huge name in the field of her profession but her viewers are more interested in her private affairs rather than her professional endeavors. So, today let's find out what Elaine's life holds behind the camera.
Elaine Quijano was relatively lesser known until she got chosen as the moderator for the first and only Vice Presidential debate by the Commission on Presidential Debates (CPD). Although she had worked for some major news channels before, the debate, however, was a notable milestone in her professional career.
Biography On Point: Elaine Quijano shares her story of making it huge in the journalism industry as an immigrant (Published on 20 March 2017)
According to Variety, she is also the youngest moderator at age 42, after Judy Woodruff in 1988 at 41. Elaine has traveled around the world and has visited various cities including Kabul, Afghanistan, Islamabad, Pakistan and Beijing, China.
Elaine Quijano's Biography Reveals Growing Success in Career
Elaine, who is of Filipino descent, was born in 1975 in Chicago. Her mother is from Batangas whereas her father is from Davao City, where most of Elaine's family members still live.
You May Also Like: Maurice DuBois On Overcoming Obstacles With Wife! Married The Right Person
Her mother moved to the States after finishing her Bachelor's degree in Accounting at the age of 28. Initially starting as an engineering student, Elaine later decided to change her career path and attended the University of Illinois at Urbana-Champaign, where she majored in Journalism.
Elaine got her first on-air job in 1994 at WCIA-TV in Illinois. She moved to Tampa in 1998 and started working for WFTS-TV.
Elaine joined the CNN Newsource in 2000 where she covered some major topics, like the invasion of Iraq by U.S.A in 2003 and the September 11 terrorist attacks. She got promoted to White House correspondent in 2006 and covered the administration of two Presidents: George W. Bush and Barack Obama. 
Eventually, Elaine left CNN and joined CBS News in 2010, and she has been working there ever since. During her career in CBS, she has reported some significant incidents, like the Boston Marathon Bombing, the Superstorm Sandy, the Sandy Hook Elementary Shooting and the 2014 World Cup in Brazil.
Her team was even awarded an Alfred I. du Pont Award for the coverage of the 2012 massacre in Newtown.
Moreover, Elaine became the first Asian-American journalist to moderate a national debate when she hosted the Vice Presidential debate between Republican  Mike Pence and Democrat Tim Kaine during the 2016 Presidential Election.
Elaine currently works as a daytime anchor on CBSN and also anchors the Sunday edition of "CBS Weekend News." She also appeared as a news anchor on the CBS drama Madam Secretary back in 2016.
Elaine Quijano's One-on-One With Ron DeSantis
In October 2018, Elaine participated in a one-on-one interview with former US Representative for Florida's 6th congressional district, Ron DeSantis and by god he defended the idea of US President Donald Trump being a positive role model for children.
Read Also: Major Garrett, Married Man; Family Guy With Wife - Everything There Is To Know
Elaine was taken aback by the statement but continued to hear him out as he talked about how everyone had faults of their own and that even Trump's critics would say that he was someone to keep his word.
Ron further stressed that he saw this as an important lesson for his own children as well. It was on 28 October 2018 during a debate with Democrat Andrew Gillium, Ron had made the point of Donald Trump had kept his promise on moving the US embassy from Tel Aviv to Jerusalem.
As Elaine pressed Ron about his thought on Donald Trump making an impact in his kids, Ron also stated that the media was 'obsessed' with highlighting his support of the president for his children.
Elaine Quijano Shares Mysterious Picture On Secret Personal Life
Elaine Quijano has never been very open when it comes to talking about her private life. She believes her work to be her identity and insists on keeping her relationships classified.
But in the world where there are exceptions to even the physical laws; inevitably, there is bound to be some in Elaine too. Back in 2016, Elaine posted a puzzling picture where she wrote about her love in the midnight, and it was enough to disclose the fact that she was in a relationship.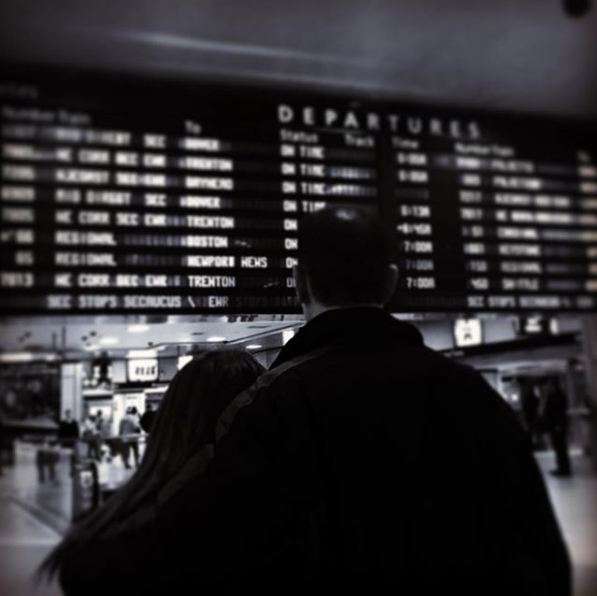 Who Is He?: Elaine posts a picture of her silhouette with an unrevealed person on Instagram on 31 January 2016 (Photo: Elaine Quijano's Instagram)
However, she refused to reveal the details of the man in the picture and didn't even let her followers recognize him as she blacked out the photo. 
You Don't Want To Miss: CBS' Juliana Goldman Married With Husband! Plus Family, Baby To Salary and Net worth
Elaine has made no further comments on her supposed partner and on whether they are married or not, so it leaves us oblivious to the matter in finding out if the guy in the picture was her husband/boyfriend or just a friend.
Well, her fans would love a little more insight into the matter!