Everything about TLC's 'My Feet Are Killing Me' Star Dr. Sarah Haller
Dr. Sarah Haller became a podiatrist because of her dance background.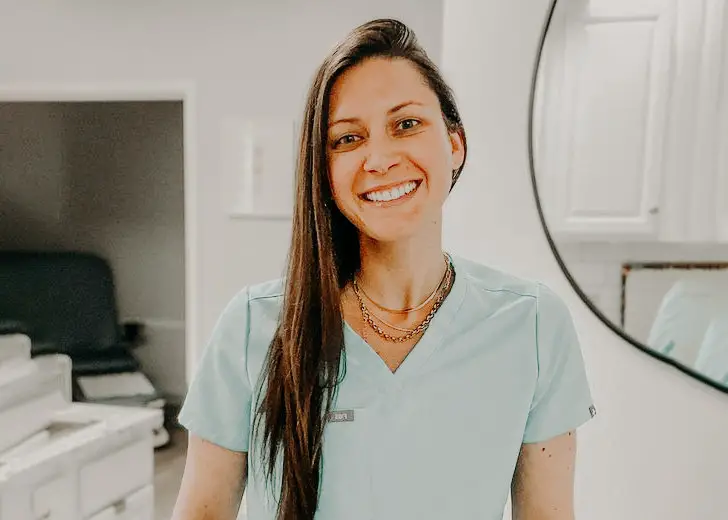 TLC's My Feet Are Killing Me sees patients of Dr. Brad Schaeffer and Dr. Ebonie Vincent undergoing surgery to fix issues plaguing them and reclaim their normal lives. Joining them to treat their patients every now and then is Dr. Sarah E. Haller who specializes in bilateral bunion surgery, a corrective procedure that gets rid of bunion deformities.
Member Of Essex Union Podiatry
Haller earned a bachelor's degree in Biological Science from Columbia College and later enrolled in Barry University School of Podiatric Medicine. She graduated in 2013 and became a resident physician at CarePoint Health System for three years. 
Haller then completed her residency at Hoboken University Medical Center and pursued a fellowship program at Weil Foot Ankle and Orthopedic Institute in Chicago, Illinois. She is now a member of Essex Union Podiatry, a medical group practice in Rahway, New Jersey, that provides complete and comprehensive foot and ankle care.
Became A Podiatrist Because Of Her Dance Background
Haller has shared why she became a podiatrist frequently. What pushed her on this career path was actually her involvement with dance from a young age and her experience with her podiatrist.
As a child, I was a ballet dancer for 15 years and on pointe for four. After daily practice, my feet would ache incessantly. We found a podiatrist who helped me with a simple in-office procedure and recommendations for the future, allowing me to dance pain-free.
Haller added having someone to help ease the pain was pivotal and wanted to do the same for her patients. In fact, she takes the same approach on her own treatments. During an interview with Healthy Legs & Healthy Feet, she shared she wanted to be the last doctor her patients visited.
Does She Have A Husband?
The My Feet Are Killing Me doctor has never been married but is in a relationship with a man named Andre. She often posts about him and the two seem to share an interest in the outdoors. She has shared several pictures of her and her boyfriend going adventuring.
However, not much is known about her relationship. Her social media contains nothing about her past relationships and she has rarely spoken about her family or personal matters. 
Avid Yogi And Golfer
Aside from adventuring, Haller is also passionate about leading an active lifestyle. She enjoys spending time with her labrador in the park and enjoys reading, yoga, and golf.
As for her professional interests, Haller says she enjoys taking care of revision surgeries the best. She has specific training focused on revision surgery and wants to help patients whose previous surgeries were unsuccessful, to help them regain their active lifestyle.
The podiatrist is also involved in multiple research and projects, especially those related to trauma and nail pathology. She also received a grant to investigate Lisfranc trauma.