Is Dr. Brad Schaeffer Married? Everything about TLC's 'My Feet Are Killing Me' Star
TLC has yet another health reality show featuring how bizarre a human body can get. Meet Dr. Brad Schaeffer, the centerpiece to 'My Feet Are Killing Me.'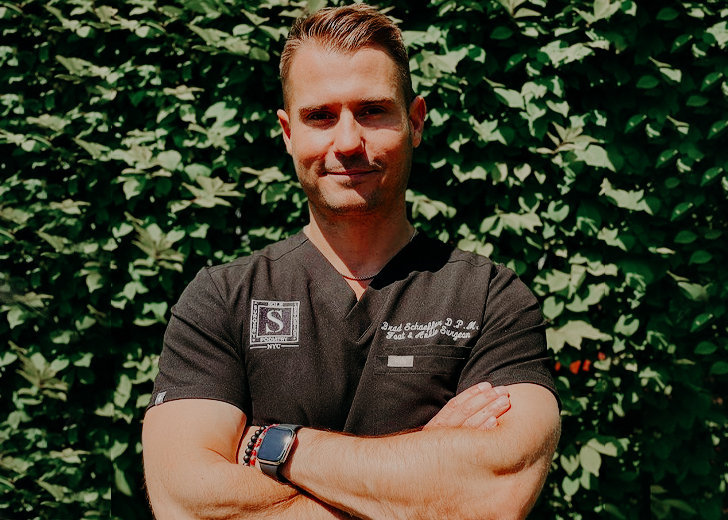 TLC came up with yet another show, built on the premise of how bizarre a human body can be.
After the massive success of Dr. Pimple Popper, the network came up with the show My Feet Are Killing Me.
It's a relatively new health show from TLC that follows Dr. Brad Schaeffer and Dr. Ebonie Vincent, both of whom are foot and ankle surgeons, as the two treat patients whose feet are sometimes literally killing them, not always though. 
Dr. Schaeffer, who is central to the show, has also recently been the talk of the town and has made regular appearances in the public eye as well. 
Dr. Schaeffer's Journey to Becoming a Doctor
A native of Pottstown, Pennsylvania, Dr. Schaeffer is what's called a podiatrist who currently operates out of Hillsborough, New Jersey.
Still, contrary to what many might think, the TLC show was not the doctor's first stint on reality TV. 
Prior to having his own reality show, Dr. Schaeffer made a few appearances in Dwayne Johnson's endurance-based show The Titan Games. 
Before all that, the doctor began his journey when he went to college at Palm Beach Atlantic University in West Palm Beach, Florida.
After college, he went to medical school at Temple University School of Podiatric Medicine in Philadelphia, Pennsylvania, followed by a three-year residency program at Carepoint Health Hoboken University Medical Center, Hoboken, New Jersey.
How Dr. Schaeffer Got into Podiatry
In an interview with 103.5 KTU, Dr. Schaeffer explained he was drawn to podiatry because of his affinity to sports and physical activities in general. 
He then went on to add that he loved his profession and every aspect of it. He enjoyed tending to patients and treating them. He added, 
I love helping people literally get back on their feet.
Dr. Schaeffer Adores His Parents and Family
According to The Cinemaholic, Dr. Schaeffer, who is 37 years of age now, grew up in a blue-collar household where both the parents worked for a living.
His father, Randy, worked as an electrician, whereas his mother Teri's profession was undisclosed. 
It is also noteworthy that the reality star is not the only medical professional in the family. His younger sister, Katie English, is a nurse. English is married and a mother of two. 
The reality star can often be seen doting on his nephew and niece on his socials. In fact, he regularly posts about all his family members on Instagram, including his grandmothers and his mother's 10-year-old Yorkie named Chloe. 
Is Dr. Brad Schaeffer Married?
The outlet further reported that My Feet Are Killing Me star was married when he was giving his medical and surgical board exams. However, not much else was disclosed about his wife. 
The TLC doctor has made no public statement about his marriage or his wife, though. 
Many fans ask, "is Dr. Brad Schaeffer in a relationship?" However, as of recently, he is reportedly single.
Still, that hasn't stopped fans from speculating a relationship between him and his colleague Dr. Sarah Haller.
The cute mentions on Dr. Schaeffer's Instagram also played a part in keeping the rumor about his colleague being her partner.
Apparently, they have been good friends for a really long time and neither of them has confirmed a romantic relation.