Judas and the Black Messiah Star Dominique Fishback Goes on a Motivational Frenzy before Her 30th Birthday
"It's okay to be in a bad mood or be hurt when good things are happening around you."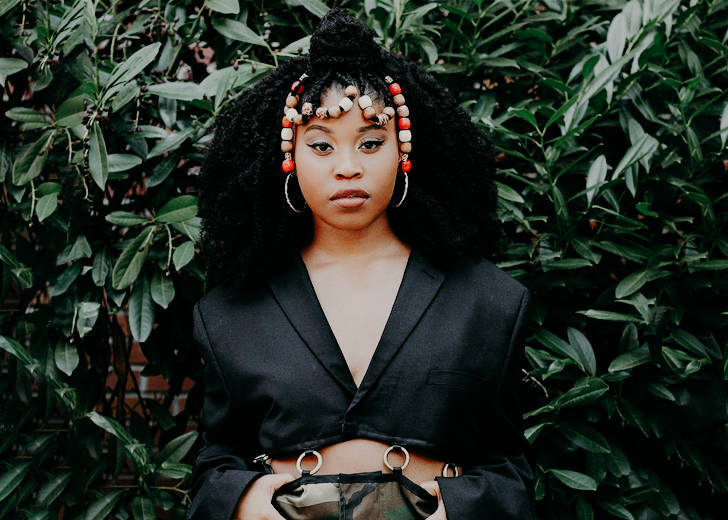 48 hours before turning age 30, Judas and the Black Messiah star, Dominique Fishback, went on Instagram and used her platform to inspire herself and her followers with motivational quotes. 
Dom to Dom: You Don't Have to Be Perfect
Born on March 22, 1991, Fishback turned 30 in 2021. Forty-eight hours before her birthday, the actress took to Instagram to post a series of stories motivating herself for her journey to the 30s. Currently, those stories are under her Instagram highlights, namely — 30 solar.
Fishback was up early that day and started her motivation posts. She wrote it was the time for her to "reflect with the morning's moon and then to meditate with the night's sun." She ends her first story with a contemplative "What do you do with 48 hours till you're 30…" 

Dominique Fishback's motivational quote for herself. (Source: Fishback's Instagram Highlights)
The following stories contained cryptic messages that seemed to be a reminder on the lessons she learned along the way and how to stay motivated. She conveys the same motivational messages to her audience as well.
The first of these messages is to "Release fear of the unknown." Fishback says that one does not have to be perfect, and that life is to be lived as there is only one opportunity. 
Fishback continued to post memorable and thought-provoking phrases. Motivating herself and her followers, she claims nothing is what it seems at first, and nobody has it all figured out. The actress, who calls herself "the heroine with a thousand faces" on her Instagram Bio, encouraged others to be one rather than live in a facade.
The 30-year-old had other things to say as well. In the latter half of her stories, she talks about love and heartbreak. "It's okay to be in a bad mood or be hurt when good things are happening around you," the actress remarked.
Her quotes then relate to holding loved ones accountable, being a form of unconditional love, and saying that sometimes tough love may be the best love.
Along with motivational quotes, Fishback posted stories with her friends and family partying. She ended her motivational frenzy series with a simple yet important quote — "Be yourself, love."

Dominique Fishback's motivational quote for herself. (Source: Fishback's Instagram Highlights)
With that, she ended her motivation marathon for herself and her viewers. These were followed up by her sharing the birthday cheer with her family and friends. 
Fishback and BAFTAs
In 2021 itself, Fishback has garnered nine nominations and one win for her role as Deborah Johnson in Judas and the Black Messiah, including a nomination at the BAFTAs.
She has been nominated for supporting actress alongside Maria Bakalova, Niamh Algar, Ashley Madekwe, Koshar Ali, and Yuh-Jung.