Deon Derrico's Many Career Ventures Have Contributed to His Net Worth
Deon Derrico, the father of fourteen, needed to expand his net worth if he was to take proper care of his children. So he did just that!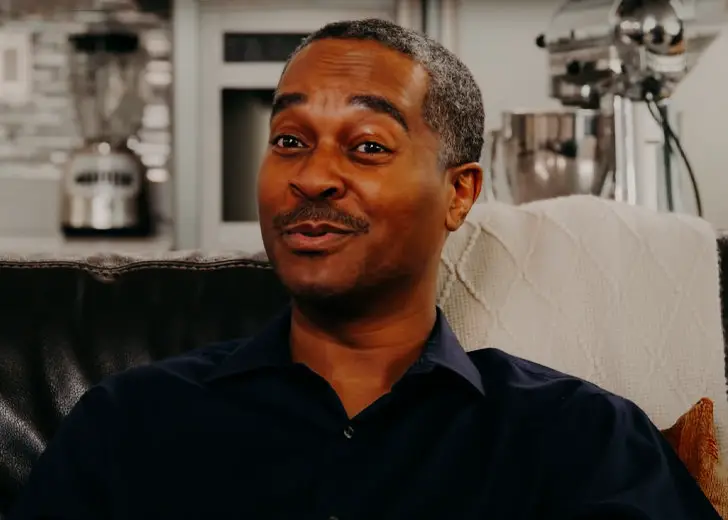 Karen and Deon Derrico, with their 14 children, make up the Derrico household. Understandably, running that big a household is a team effort. 
While Karen takes care of things around the house, Deon has to take care of the bills.
But, in a household that spends $3,500 per week on groceries alone, paying the bills means one has to have pretty deep pockets.
Thankfully, the dedicated reality star has had a long list of career ventures adorning his resume, which have ultimately contributed to his net worth. 
Deon Wanted to Be an Actor
According to Screenrant, Deon's father had a construction company, and his mother owned a hair salon when they were living in Las Vegas. Sadly, they separated when Deon was just 13. 
Deon had always wanted to become an actor, and he pursued his dreams only to score a few uncredited appearances on his IMDb page.
During that time, he got by being a school bus driver and a hairstylist. Apparently, he took after his mother and eventually owned his own hair salon.
Becoming a Real Estate Investor
When he finally moved to Hollywood, he founded Deon Derrico Entertainment and operated it for just over four years before he moved into the real estate market. 
By 2010, Deon had become the CEO of a property management company named Derricodew Corporation.
Although the company was charged with sixteen counts of felony real estate fraud in 2014, he kept his operations going and grew his business even further. The reality star was cleared of all charges in 2018. 
A Dedicated Father
While he was exploring his career avenues, the birth of his quintuplets in 2013 made him and his entire family into reality stars with their show Doubling Down with the Derricos. At the time, Deon told NYPost, 
To go from four to nine, that's a level of preparation that requires you to be a billionaire. But whatever has to be done to take care of my children, I'm going to do it.
Now, with the show's reach backing his business, he has amassed quite the wealth for himself. As per Celebpie, Deon's has earned himself a staggering net worth of six million dollars. 
Mornings at the Derrico House
However, providing for the 14 children, composed of two singletons, quintuplets, triplets, and two sets of twins, is only half the battle.
In an exclusive with People, Karen and Deon opened up about the morning routine around the Derrico household. 
The mother of fourteen explained that the mornings felt more like ballets than anything else. The environment was nothing short of chaotic, so both the parents had to be actively involved in the process. 
The father added that the amount of groceries consumed in the household was astonishing on its own. Apparently, the Derricos burn through 15 boxes of waffles and 20 rolls of toilet paper every week.