David "Dave" Bautista to Join Daniel Craig in Knives Out 2
Dave Bautista is all set to join 'Knives Out 2' alongside Daniel Craig.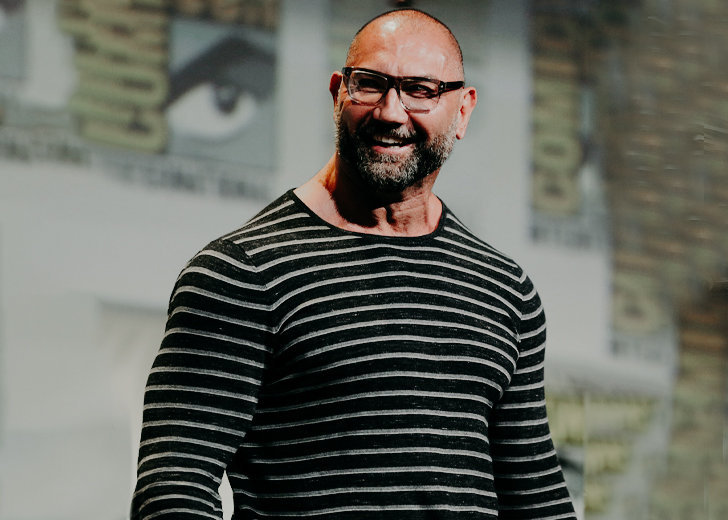 David "Dave" Bautista is on a roll this year.
After securing a role in Zack Snyder's highly anticipated movie, Army Of The Dead, David Bautista is making headlines as a cast member for Rian Johnson's upcoming movie, Knives Out 2. The former WWE superstar will join Daniel Craig, who will reprise his role as the ace detective Benoit Blanc.

Dave Bautista Sharing News of Knives Out 2 On His Instagram Story: (Source: Dave Bautista's Instagram)
In March, it was reported that Netflix had planned some changes for the second and third installments of the movie. This will be the first time Craig and Bautista are sharing a film since the 2015 movie Spectre. 
The movie plot is still unknown, but the story will primarily follow Craig's Blanc as he tackles "another mystery revolving around a large cast of suspects." It is also unconfirmed as to who Bautista will star as, but Johnson is looking to kick off the shooting in Greece at the end of June. 
The End of Drax
The news of Bautista's new project came a few days after his sad announcement that he would no longer be reprising his role as Drax the Destroyer after Guardians of the Galaxy Vol. 3. The actor has delighted fans as the lovable and dense 'Drax' in the franchise movies. 
He had been very critical of Disney after they fired James Gunn when old, offensive tweets from the filmmaker resurfaced on Twitter years before working on GotG and said he was considering not working on Guardians Vol. 3 after Disney's decision. 
The company eventually rescinded their decision, and Gunn was rehired and reaffirmed that this third installment of the franchise will be his last in the series, and now Bautista has followed suit. He revealed that there were talks of a Drax and Mantis spinoff, which was Gunn's idea. 
I thought it was such a brilliant idea, but I haven't heard any follow-up from the studio. I don't think they're very interested, or it doesn't fit into the way they have things mapped out.
He even took to Twitter and joked that he could no longer play Drax because of his sagging physique as a 54-year-old and confirmed that Drax wasn't going anywhere in the movie and only Bautista was going to be replaced.
Gunn Claims Bautista Is Irreplaceable
Gunn and Bautista seem to share a special bond as a filmmaker and actor who worked together. Not only did Bautista leave the MCU franchise after Gunn, but Gunn also issued a heartwarming response to Bautista's comments about retiring as Drax. 
There's no Drax for me without you, buddy! You ARE the MCU's Drax the Destroyer and, as far as I'm concerned, could never be replaced. And you have the right to do whatever you want with your acting choices! ❤️ @DaveBautista https://t.co/Mn5uNRVUvN — James Gunn (@JamesGunn) May 8, 2021
The director took to Twitter and made it known that there's only one 'Drax the Destroyer' as far as he is concerned and shared that he cannot be replaced. He also supported the actor, saying that he has every right to decide his next acting endeavor. 
Bautista also responded with his message of support, saying there was no Drax without the director.