'Dark' Hannah Kahnwald and Katharina Neilsen Are Best Friends In Real Life
On a surprising turn of events, the on-screen rivals, Hannah Kahnwald and Katharina Nielson, from Netflix's series 'Dark' are best friends in real life. Check out the details of their on-screen contest and their off-screen friendly pictures.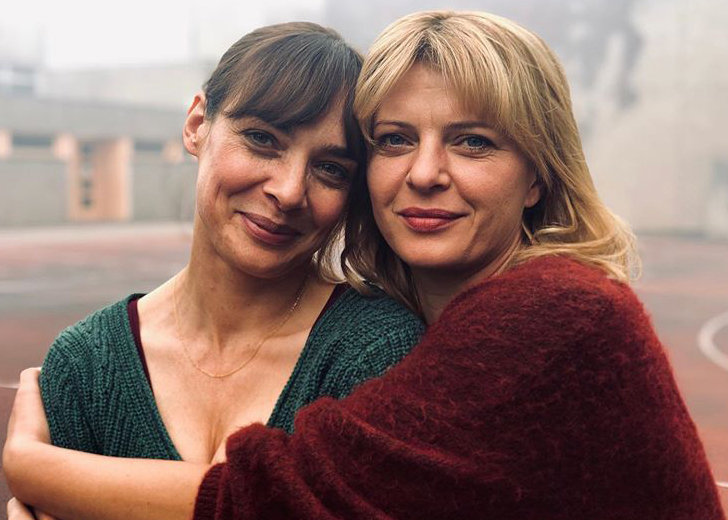 While you are watching a movie or a series, you are sure to find at least one sinister character that you'll hate the most.
 For instance, the characters like Ramsay Bolton from Game of Thrones or Arturo from Money Heist (La casa de Papel) are one of the most despised characters in the modern television series history.
The Netflix sci-fi thriller series Dark, too, has a few characters worth despising—and one amongst many is undoubtedly Hannah Kahnwald.
Why Hannah Is Despised On 'Dark' Series?
Many fans despise Hannah because of her fling with Ulrich and its effect on the later's marital relationship with his wife Katharina.  
While the storyline of the series shows bigger motivations of every character to either end or continue the time-loop, Hannah's character, on the other hand, is driven by her possessive affair and relationship with Ulrich Nielson.
What Does Katharina Do After She Finds About Affair Of Her husband And Hannah?
Get an insight into the game of cat-and-mouse between Netflix series Dark's characters Hannah and Katharina. And did you know that the on-screen rivals are actually best friends in real life? Find out everything below.
Hannah and Katharina Relation in Netflix's Series 'Dark'
The story of the German Netflix series Dark propels in a small town named Winden where few families are intertwined by various complex secrets and relations. However, the one relation that could be easily defined in the mind-bending series is between characters Hannah Kahnwald (played by Maja Schöne) and Katharina Nielson (played by Jördis Triebel).
That is because they both hate each other for a reason.
Katharina is married to her high-school boyfriend-turned-husband Ulrich Nielson (played by Oliver Masucci) and also has three children (Martha, Magnus, and Mikkel) together.
But the town's inspector, Ulrich, also secretly manages an affair with Hannah after her husband Micheal Kahnwald dies by suicide. Hannan also had a thing for Ulrich since they were together in a school, but, because Ulrich was already in a relationship with Katharina at school, she had buried her feelings.

Maja Schöne (right) and Jördis Triebel (left )as Hannah Kahnwald and Katharina Nielson, respectively, in Netflix's series Dark (Photo: Stefan Erhard/Netflix)
Later, when Katharina finds out the shocking truth about her husband's affair with Hannah, she gets determined to get her husband out of Hannah's web. But the twists in the series is such that Katharina has to shift focus from taking revenge from Hannah to find her lost son and time-traveling husband.
Katharina Nielsen, one of the characters I resonated with the most. Gave everything she had in pursuit of finding her own closure. No matter where she went or had been born into only got betrayed by the ones she loved and trusted most.May you find peace in the origin.#DarkNetflix pic.twitter.com/PYpYc8z0AR — Rahman Sifat (@real_whitenoise) June 28, 2020
Nevertheless, Hannah who has nothing to lose, constantly manages to pull down Katharina's plans to find her husband and son. 
This game of cat-and-mouse continues until the very end of the series because both of them never actually get success in achieving win over one another.
The On-Screen Rivals Are Best Friends In Real Life
We have seen the German actresses Maja Schone and Jordis Triebel as rivals, in the series Dark. However, the two gorgeously talented actresses share an adorable relationship as best friends off the screen.
And the following Instagram pictures/posts are proof of their strong bonding!
Jördis Triebel a.k.a. Katharina 'i love her' Post For Maja Schöne
Jördis Triebel (Katharina) Captions "True Love" Referring To Maja Schöne (Hannah)
Revenge Gets To Be Humor In Friendship
Both Besties Were Excited for the Final Season of Dark
Maja Schöne and Jördis Triebel featured Dark season 3 can be watched on Netflix. You can also check out a spoiler-free review of Dark here.