Colby Brock Focused on Career Rather Than Having a Girlfriend
Fans are curious about Colby Brock and his life.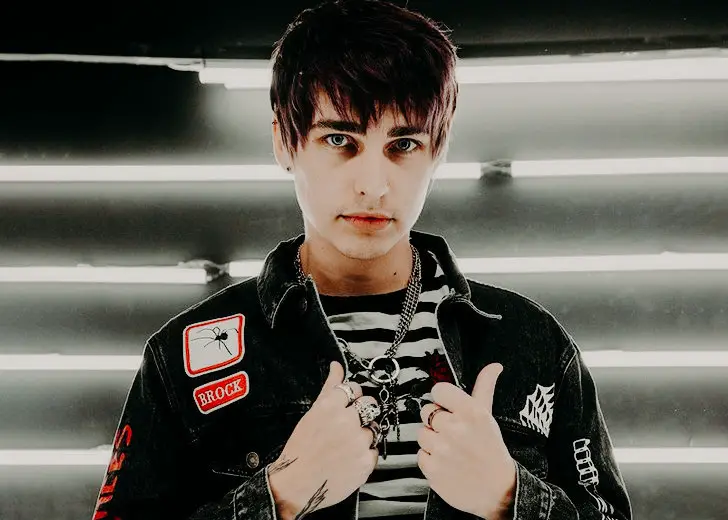 Cole Robert, known as Colby Brock, is a YouTube star best known for his videos with his friend Sam Golbach as part of the Sam and Colby brand. The pair first rose to fame on Vine, and when it shut down, they shifted their focus to YouTube to start Sam and Colby. 
Together, the pair posts haunted exploration videos on their channel. Some series include 'Stanley Hotel', 'Witches Forest', 'The Castle', 'Return of the Shadow Man,' and 'Cerro Gordo.' The boys have amassed over 4.89 million subscribers.
In 2020, they also released their first-ever written ghost story Paradise Island. It was a No.1 Best Seller on Amazon's Teen & Young Adult Ghost Stories list and was in the top 25 overall Teen Best Sellers around the time the story was published. 
As famous personalities, it is natural for their fans to be curious about their lives. Since the boys spend so much time together, fans speculated the pair being in a relationship. They can't help but wonder if the boys are gay or have girlfriends. 
Gay Rumors
The gay rumors could have surfaced because of a video that Brock posted on his YouTube channel. In 2019, Brock uploaded a video of him and Golbach playing with an online ouija board where they asked several questions and got responses.
Brock asked if he was gay, to which the response was yes. Golbach then joked that the video should be titled Brock's coming out, and they further asked if Golbach was gay for which also the board responded with a yes. 
Contrary, when Brock asked if he was straight, the board responded with a yes and then said no when he asked if he was bisexual. The boys later expressed their opinion on the responses. 
It's ok to be gay, we have just never come out before, and the fact that it came out for us is kinda weird.
So for fans who are wondering, "Is Colby Brock gay?," their statement does not confirm nor deny the rumors.
Addressing Online Rumors
In fact, in a recent video on Brock's channel, he addressed online rumors about him and his friend. The YouTuber did a google search of himself and discovered many interesting things. 
The video started off with him finding an article that claimed that he was a country musician, which he clarified he was not. He further shared that he once made a joke song on his channel, which might have confused people into thinking he was one. 
He also found an article that wrote that he was single and focusing on his career, to which he responded it was true. He then addressed rumors about him dating fellow YouTuber Amber Scholl and confirmed that it was not true. 
The boys, however, did not address any gay rumors so for now, it is still inconclusive if they are gay.