Investor Chris Sacca Has A Diverse Educational Qualification
Contrary to what many believe, Chris Sacca is not a tech guy. While he was always passionate about it, he never got into it academically. He studied law at Georgetown University Law Center and also began day trading during his time there.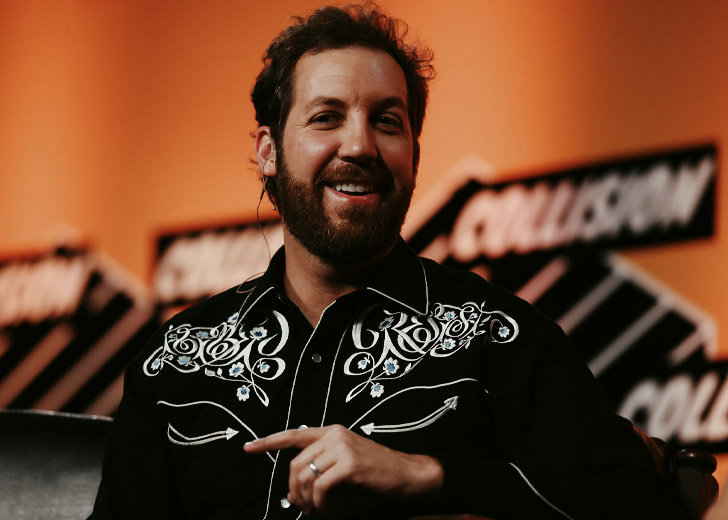 Over the course of his career, Chris Sacca has invested in some of the most prominent startups—Instagram, Twitter, Uber, and Kickstarter.
Because of his success story gaining traction from his silicon valley days, most people think he is a tech guy who made it big, like most who hail from the tech center. But that isn't true. Sacca's fortune comes from investing in promising startups as an angel investor. He did this on a dozen occasions, proving that he has a knack for sniffing out the next big companies.
Contrary to the expectations of many regarding his educational qualification, Chris Sacca actually graduated with a law degree and made good use of it in the early days of his career as a Google lawyer to his latter years when he acted as an advisor.
Even before law school, Sacca has an imposing record in his educational bio, including graduating cum laude from The Edmund A. Walsh School of Foreign Service and Georgetown University Law Center.
Sacca Studied Advanced Mathematics in 7th Grade
Chris Sacca was born to an attorney father and a professor's mother. According to Sacca, his parents had been very involved in his upbringing, and that he was exposed to various interests because of them.
An exemplary student from a young age, Sacca studied advanced mathematics at the night school at State University of New York at Buffalo for six years from when he was in 7th grade. For high school, he attended Lockport High School in Lockport, New York.
He is a Cum Laude Graduate from the Edmund A. Walsh School of Foreign Service
Sacca attended The Edmund A. Walsh School of Foreign Service at Georgetown University in Washington for his undergraduate studies. While he was a student there, Sacca spent a semester abroad at the Pontificia Universidad Catolica del Ecuador in Quito, Ecuador, University College Cork, in Cork, Ireland, and the Universidad Complutense in Madrid, Spain.
He graduated cum laude from Edmund A. Walsh School of Foreign Services and was also an Edmund Evans Memorial Scholar and a Weeks Family Foundation Scholar.
After completing his studies at The Edmund A. Walsh School of Foreign Service, Sacca was, however, unsure of what to do with his life but decided to enroll at Georgetown University Law Center.
How Did Sacca Begin Day Trading?
Once law school started, Sacca made an interesting discovery—he didn't have to attend classes to graduate. So he decided to use the money he got for his student loan to start trading in the stock market.

Chris Sacca (Photo: Entrepreneur.com)
Using a loophole in the terms and conditions of the day trading platform of that time, he used his student loan of tens of thousands and leveraged it many times. He invested in multiple high tech stocks and managed to turn his student loan into a fortune of $12 million in just two years.
Sacca Graduated Without Attending Classes
An interesting fact about Sacca's stint at law school is that he barely attended any of his classes. He threw an annual keg party where entry required classmates to dump their notes in a bin. Doing so, he managed to forgo attending classes completely.
He graduated cum laude from Georgetown University Law Center while also being honored as a Philip A. Ralph and Ralph J. Gilbert Memorial Scholar.