Chris Isaak Accused Of Turning Blind-Eye To Anti-Gay Remarks
Chris Isaak is the singer best known for his hit Wicked Games and being a judge in The X Factor Australia. Back in 2013, he was sued by his lighting director for 17 years for discrimination, wrongful firing, and defamation among other charges.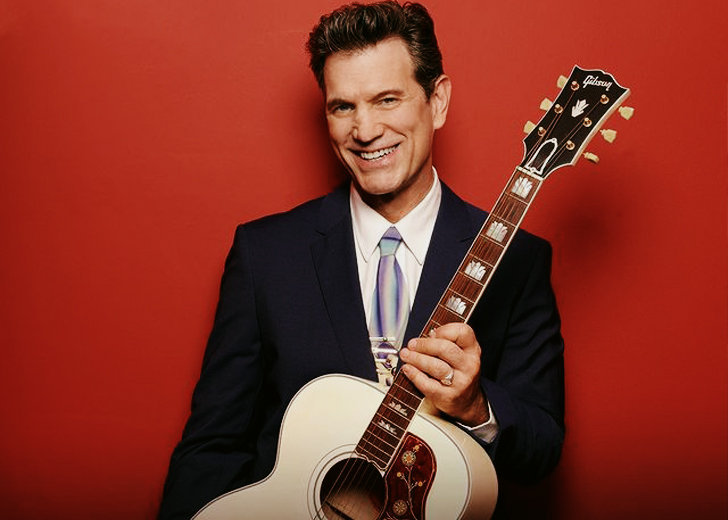 At 64, singer-songwriter Chris Isaak is still going strong. After nine albums, twelve singles, two Grammy nominations, and several acting credits in his over 30-year-long career, the famous American musician has not shown any signs of letting up as he is still active in the touring scene.
While it has been smooth sailing for the Wicked Game singer, back in 2013, a fellow roadie accused him and his crew of discrimination, wrongful firing, and defamation, among other charges.
Chris Sued For Playing Wicked Game With Lighting Director
There is nothing Chris loves more than making music, as he has made it clear on several occasions before. His love for music and performing live has been so immense that he hardly ever found time for any of his girlfriends, as he had said in an interview with the Sydney Morning Herald. 
Chris has been hitting the road and going around traveling for as long as he has been singing. Along with his bandmates, Kenney Dale Johnson, Rowland Salley, and Hershel Yatovitz, Silvertone's four-person band have been on multiple tours. They have also performed on The X Factor Australia, where he was a judge.
Back in March of 2013, however, there was a glitch in Chris's musical journey. The band came into the spotlight when they were sued by their lighting director of 17 years, Lane Hirsch.
According to Courthouse News Service, Hirsch was disgruntled by the working environment, which was reportedly hostile and filled with verbal and physical abuse. As per TMZ, Hirsch claimed that he and a handful of women in the crew were mistreated with homophobic slurs and unsavory words demeaning the women crew members. 
Moreover, Lane had sued H. Powell Inc, H.K. Management and Tim Lamb (Isaak's then tour production manager), who was particularly abusive towards women. Just two women worked on Chris's 2010 tour, and going by Lane's lawsuit; Lamb was hostile and insensitive towards them.
"Lamb repeatedly told these women (and announced to others) that 'a woman's place is not on tour' and that 'girls are meant to stay at home where they belong,'" Hirsch says in the complaint. "Lamb would frequently yell at both women, chastising them until they broke into tears. Lamb specifically referred to one of the women as a 'c*nt' and as a 'b*tch'."
Lane Was Fired For Complaining
Lane Hirsch, the plaintiff, claimed that he was fired after repeatedly complaining to Isaak that he was subjected to anti-gay comments and treated poorly. 
Lane also claimed that Tim Lamb, tour production manager, physically and verbally abused him. Apart from this, plaintiff Hirsch was also put off by the clouds of marijuana that wafted all over the tour bus. As reported by Court House News, Chris was well aware of his crew members' foul activities but chose to remain silent. When Lane complained to Chris Isaak about the mistreatment he was subjected to, Lamb discovered and had deliberately threatened his career. 
However, as per the lawsuit, despite having Isaak's reassurance in protecting Lane's job, which prompted Lane to reject other job offers, he was fired without notice.
It isn't clear what happened after the lawsuit or if there were any repercussions for Chris and his band. We don't if the allegations were confirmed or dismissed, but given that the band continued to tour and the fact that Chris has been active on the scene, it probably didn't amount to much, at least for the band members. 
As for Lane Hirsch, he is also continuing to work and has been involved as the lighting director for singer Lyle Lovet.