Is Cheryl Scott Married? Forecasting The Meteorologist Love Life 
Cheryl Scott is a TV Meteorologist working for ABC. She is a well-known TV personality and has a substantial number of followers on social media. She got engaged to her longtime boyfriend in July 2018, but have yet to get married. She is also working on a National Geographic documentary and is involved in philanthropic works.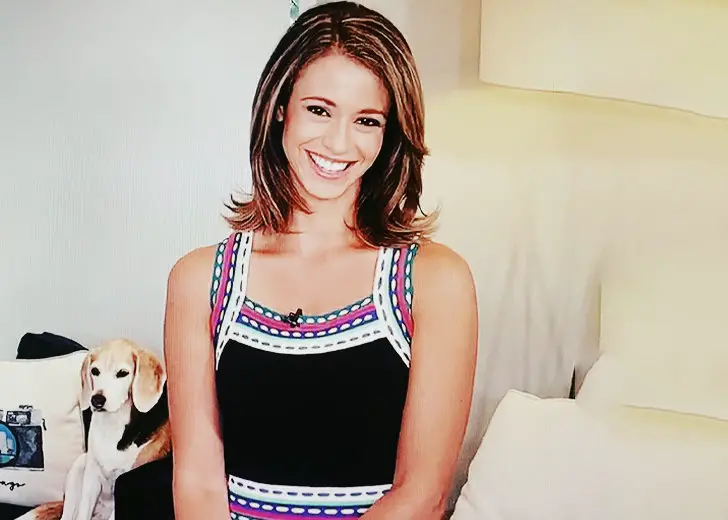 Meteorologist Cheryl Scott, who anticipates the weather for a living, couldn't foresee the almost fantastical proposal from her partner Dante Deiana. For someone who analyzes the sky from the ground below, Cheryl's lover Dante proposed to her from above the clouds atop Haleakala, Hawaii. 
Cheryl, who currently works as a lead meteorologist for the ABC 7 Eyewitness News in Chicago got engaged to her long-time boyfriend Dante Deiana, a DJ and music programmer back in July 2018. In a recent post, Cheryl reminisced her picturesque proposal on the occasion of the couple's two-year engagiversary.   
An Above the Sky Proposal that Left Cheryl on Cloud Nine
Dante, who also serves as the Director of Marketing and Entertainment for Forward Hospitality Group and co-owns a bar, Uproar Chicago, made sure that his proposal to Cheryl was out of the world. In a blog penned by Dante himself, he talks about partnering with Engaged on Maui, a proposal planning and photography company, to exceed Cheryl's expectations. 
In the same blog, Dante recollects how the proposal took almost a year of planning and why he had decided to do it on top of Mount Haleakala in Hawaii that had the other tourists swooning. According to him, Cheryl had always wanted their engagement to be special, which is why Dante had given his proposal considerable thought. 
The duo had been eyeing a holiday to Hawaii for quite some time before 2018 when Dante finally got the idea working out. However, his plan took a lot of time to come to fruition. The Weathercaster's boyfriend had to reschedule his proposal multiple times given a few tropical storms when he finally got to ask Cheryl to marry him under the sun shining with a spectacular view behind, as his evident from the beautiful photos published with the blog. 
Although it has been more than two years since the engagement, Cheryl and Dante haven't revealed anything about when they will be getting married. For now, they just love sharing sweet exchanges on their social media. 
Cheryl has been documenting fun instances of their relationship for her 83.3k followers on Instagram. She shared a sweet photo of her with Dante and their dog celebrating Thanksgiving together. 
Cheryl's Fiancé Has Other Surprises Up His Sleeves
Dante loves giving surprises and in one of his biggest surprises, which was the proposal above the clouds, his lover Cheryl reportedly blacked out during the experience. According to Baltimore Sun, Cheryl Cole hadn't anticipated what was coming, as a result of which, she couldn't fully see the magical moment unfurl before her eyes. Fortunately, she was able to relive the moment, thanks to Dante, who had hired videographers to capture the occasion. 
Apart from this, Dante loves surprising Cheryl every now and then. He just recently startled Cheryl with some dance moves which she shared on her social media exclaiming how much she loved it. Apparently, Cheryl had no idea that Dante was covertly practicing ball dance and was floored when he suddenly sneaked up on her with his moves. 
This little SNEAK surprises me with a Dance he's been learning over the past couple of months (which I knew nothing about)!
Likewise, the couple enjoys each other's company doing a lot of fun and quirky kinds of stuff. Like the time, when Dante shared a post, where he and Cheryl can be seen rolling on the floor, with the caption "Pretty Normal Saturday Night."
Even during restrictive circumstances following the pandemic, the couple makes the most from what they can, as is evident from Cheryl's post when she wished her base happy birthday saying that she would surprise him as he deserved after the COVID-19. 
Married or not, it looks like Dante and Cheryl are fully committed to weathering any storms together.
Cheryl Scott Is Also Keeping Busy Professional
Cheryl is going strong as the lead meteorologist for ABC 7 Eyewitness News. Not long ago, in November 2020, she covered the Chicago storms that caused much damage. And, rightfully so her efforts have been quite fruitful as Abc 7 Chicago recently picked up an Emmy award for their 2019 NYE show.
Apart from her regular shows, Cheryl along with ABC 7 Chicago has partnered up with National Geographic for a new five-part series about saving the Great Lakes. The documentary series titled "So Great, So Fragile" dives deep into threats being faced by North America's lakes.
With this series, Cheryl Scott has firmly placed herself as one of the most sought out meteorologists committed to using her platform and knowledge to fight climate change.
But using her expertise in meteorology and geology isn't the only way Cheryl is helping out for the greater good. She is also involved in a number of philanthropic works. She has been volunteering with the American Red Cross since 2011, helping out those affected by weather-related disasters. Her videos on tips on disaster prevention can be found on her website and on the Chicago Red Cross YouTube channel.