Chelsea Houska Left 'Teen Mom' for Her Daughter Aubree — A Look into Her Family Life
Chelsea Houska put her daughter first.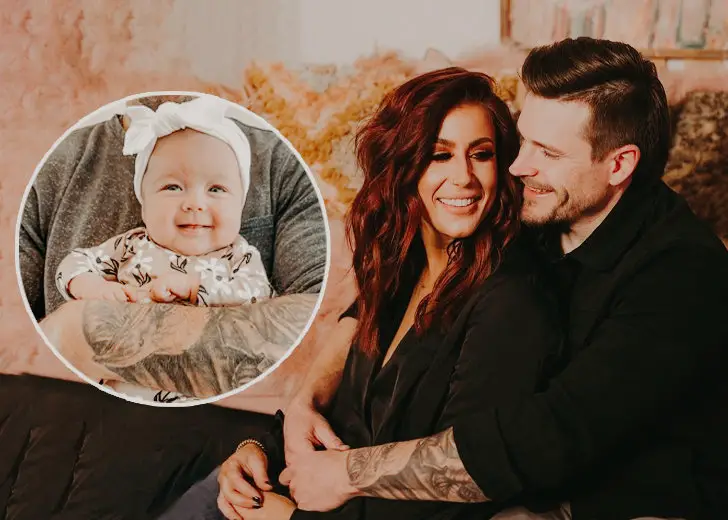 Chelsea Houska first debuted on MTV's 16 and Pregnant in 2009 before joining Teen Mom 2 in 2011. For 10 seasons, the reality star documented her life for loyal fans until she left the franchise in October 2020 to keep her four children's life private, especially since her eldest is entering her teen years. 
During 16 and Pregnant we saw Houska give birth to daughter Aubree and in Teen Mom 2, she transitioned to an esthetician and build a new life with her husband, Cole DeBoer. She revealed to E! News that her daughter was a key reason for the departure.
Houska iterated that she was worried the lack of privacy would drive a wedge with her daughter. 
There were conversations that Aubree and I were having, and there came a point where I was just worried because I don't want her to ever be like, she can't tell me things because it's going to be aired to millions of people or whatever.
Houska Had a Rocky Start with Ex-boyfriend Adam Lind
Before finding her Mr. Right in Cole, Houska dated Lind in high school and gave birth to their daughter, Aubree, during her senior year, which was chronicled on 16 and Pregnant. Anyone who tuned into the show would know that Houska's relationship with her ex-boyfriend Lind was far from healthy. 
The two were constantly arguing, and Lind became one of the franchise's most despised dads. Houska's father, Randy Houska, too, had an obvious disdain for Lind as well. In one of the episodes, Lind misses a father-daughter dance with his daughter. 
During a Teen Mom 2 reunion episode, Lind got defensive and refused to answer any of the mediator Dr. Drew Pinsky's questions regarding his missing absence. The deadbeat father got annoyed and lashed out, telling the audience, "I don't know — I don't have to explain myself to you guys anymore. I'm not gonna participate in this anymore — I'm [expletive] done with it."
Houska a lot of her time crying over Lind's behavior and inactions, which not only affected his relationship with Houska, but also hurt his relationship with their daughter. In the end, Houska got full custody of their daughter. 
Houska Got Her Happily Ever After
In 2014, Houska met her now-husband, DeBoer. She revealed to Us Weekly that she first saw her husband at the gas station. They were both attracted to each other but too shy to approach one another. Luckily, DeBoer found her on Instagram and messaged her. 
A year later, DeBoer proposed to Houska but not without Aubrey's permission. The little girl was delighted and agreed, and the couple was officially engaged. In fact, when Lind did not show up for the father-daughter, DeBoer filled in the shoes, which became a tradition for their town. 
In October 2016, the couple tied the knot while they were pregnant with their first child. The two of them went onto have two more kids and officially became a family of 6.