Brooklynn Prince Is a Superstar in the Making at a Young Age
Get to know all about Brooklynn Prince's career.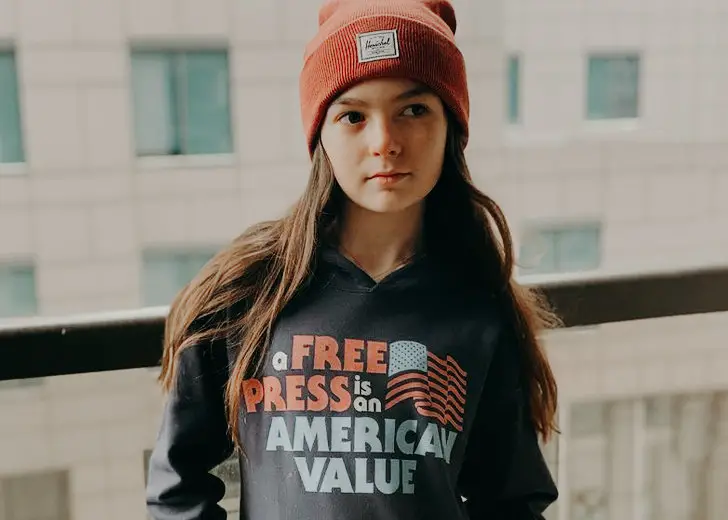 Young star Brooklynn Prince is a critically acclaimed actress. At just the age of 11, Prince has been part of many successful projects like The Turning and Home Before Dark, among others. 
Her breakthrough role in 2017's The Florida Project won her many accolades. Her character Moonee, a 6-year-old precocious child, won her the Critics' Choice Movie Awards for Best Young Performer in 2017.
Where is Brooklynn Prince From?
Born on May 4, 2010, the talented young actress is from Florida, U.S. Her first word was 'hi.' Prince revealed she was not a shy baby and would say hi to everyone she met. 
The actress is the oldest daughter of Justin Prince and Courtney Prince. She has a younger brother named Cullen, who is four. Her mother started as an agent but is currently an acting coach. 
Her parents are her biggest supporters and have been with her in every step of her career. The young star constantly shares pictures with her family on her Instagram. 
The young actress is very close to her family. Last year, she celebrated her 10th birthday in quarantine, making the best out of it. Her parents baked her a cake and decorated the entire house with streamers, candies, and balloons. Her relatives from both her parents' side had also called her to congratulate her.
How Did Brooklynn Prince Get Into Acting?
Prince started her career when she was just 2. Her grandmother saw her potential and urged her mother to take Prince for auditions. So her parents took her to model and acting auditions, and from there, Prince developed her love for acting. 
Her first project was a photo shoot for Parenting Magazine. Apart from it, she has also appeared in advertisements for companies like Chuck E. Cheese's and Visit Orlando. Before getting her big break in The Florida Project, she had landed the role of Mira Perry in Anthony Steven Giordano's movie Robo-Dog: Airborne.
How Did Brooklynn Prince Land The Role Of Moonee?
The young star revealed her mother got a call from the movie producers and was called in for an audition. She auditioned with Christopher Rivera, who plays Scooty in the movie. 
Within seconds of her audition, her director Sean Baker was impressed with her and knew immediately she would be in the movie. A couple of days later, she found out she was booked for the film. She was coached by Samantha Quan for the movie. However, she was a natural and would memorize every line and could improvise as well. 
Since then, she has worked on many projects with 12 movie credits under her name. Prince is not just a talented actress but also a splendid voice actress. She has also worked as a voice actor for movies like The LEGO Movie 2 and The Angry Birds Movie 2. 
Brooklynn Prince's Directorial Debut
The young star is a girl with many talents. She directed her first short movie titled Colours in 2019. It stars actors like Fleur Delahunty, Aadila Dosani, and Mila Morgan in the lead.
Her inspiration for wanting to be a director started from the set of The Florida Project. Watching Baker's work, vision and creativity influenced her dream to direct. So it won't come off as a surprise if Prince further pursues her journey as a director. 
What Is Brooklynn Prince Up To?
Season 2 of the Apple TV+ series Home Before Dark is very close to its premiere on June 11, 2021. The series is based on the actual story of a young journalist, Hilde Lisko. Jim Sturgess, and Abby Miller, play her parents in the series, and actors like Louis Herthum and Michael Weston are also included in the cast.
The second season is a one-year leap from the closure of the Richie Fife case, and it will follow a new adventure for the young journalist. In a recent interview with Screen Rant, the young actress revealed that her character would dive deeper into the world of journalism together with her dad. Along with it, she will also develop a meaningful bond with Izzy. After the separation, the entire family will grow closer this season while embracing their new life together. 
Her Wyatt Rockefeller-directed movie Settlers is also due to release on June 2021.